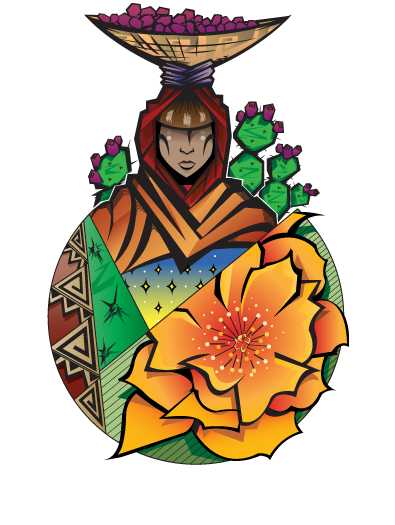 NATIVE NATION
Written by Larissa FastHorse
Directed by Michael John Garcés

Steele Indian School Park
near the Circle of Life
Tickets
ASU Gammage in partnership with Cornerstone Theater Company will present NATIVE NATION, written by Larissa FastHorse and directed by Michael John Garcés at Steele Indian School Park on April 27-28 at 2 and 7 p.m. This is an Indigenous theatrical experience for the whole family with the original people of this land to see the world through their eyes. Part marketplace, cultural performance, community gathering and theater, NATIVE NATION is a new experience that will forever change the way you see this land.
Original art work "Abundance" by Paul Molina - Akimal O'Otham, Pee-posh, Quechan, Pawnee, and Hispanic from the Gila River Indian Community (GRIC).
Native Nation Community Marketplace open from 11am - 2pm. Experience a marketplace complete with food, entertainment, fashion and wonderful things to purchase. 
Generously sponsored by APS.
Native Nation was made possible with funding by the New England Foundation for the Arts' National Theatre Project, with lead funding from the Andrew W. Mellon Foundation.
Series