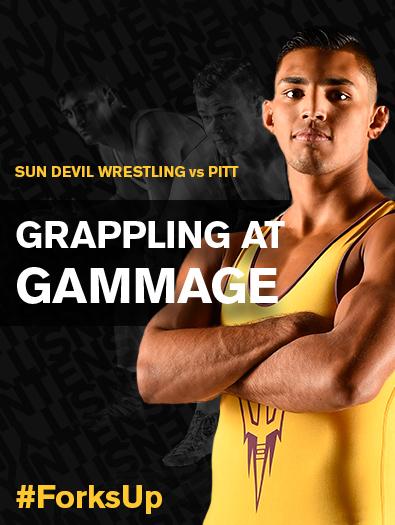 ASU Wrestling:
Grappling at Gammage
The Arizona State wrestling team will take their home opener to a different venue, hosting Pitt on Sunday, Nov. 19 at ASU Gammage.
"Wrestling has performed on the biggest stages in the world – the Coliseum in Rome, Times Square, the U.S.S. Intrepid on the Hudson River, and even NYC's Grand Central Station," said head coach Zeke Jones.
 
"Now we will make our own small part of history when we wrestle Pitt in one of Arizona's iconic buildings. It will be an excellent venue for wrestling and a historical event in ASU history and we're proud to be a part of it. Frank Lloyd Wright was inspired to build ASU Gammage on an athletic field and wanted it shaped in a circle, like an arena. Now 60 years later, our team and the ASU Gammage team will bring the vision together when we wrestle on that famous stage. The dual will be a tribute to their vision," said head coach Zeke Jones.