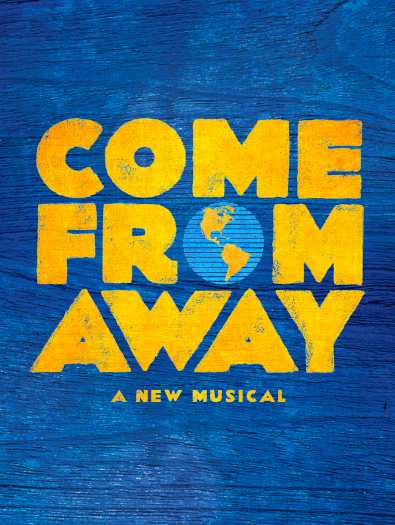 CANCELED - COME FROM AWAY
May 26- 31, 2020
We are sad to announce that our engagement of COME FROM AWAY has been canceled. 
For ticket holders- You will receive a refund to the credit card used to purchase your tickets. If you purchased with cash, check, or gift certificate you will receive a check refund by mail. Please allow up to 30 days for your refund to be processed.
Broadway's COME FROM AWAY is a Best Musical winner all across North America!
This New York Times Critics' Pick takes you into the heart of the remarkable true story of 7,000 stranded passengers and the small town in Newfoundland that welcomed them. Cultures clashed and nerves ran high, but uneasiness turned into trust, music soared into the night, and gratitude grew into enduring friendships.
Don't miss this breathtaking new musical written by Tony® nominees Irene Sankoff and David Hein, and helmed by this year's Tony-winning Best Director, Christopher Ashley. Newsweek cheers, "It takes you to a place you never want to leave!"
On 9/11, the world stopped.
On 9/12, their stories moved us all.
Series

Content Guide
COME FROM AWAY is based on the true story of when the isolated community of Gander, Newfoundland played host to the world. What started as an average day in a small town turned in to an international sleep-over when 38 planes, carrying thousands of people from across the globe, were diverted to Gander's airstrip on September 11, 2001. This is an uplifting show, and while it does have heavy underlying circumstances related to the events of 9/11, it is a celebration of human kindness that will leave you feeling moved.