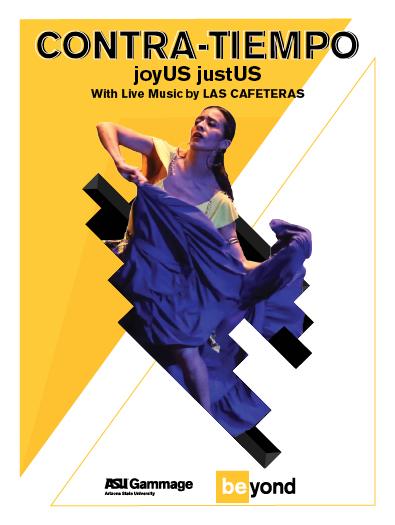 CONTRA-TIEMPO   with live music by LAS CAFETERAS     joyUS justUS  
CONTRA-TIEMPO returns to ASU Gammage with joyUS justUS. This urban Latin dance theater experience takes on joy as the ultimate expression of resistance. Whenever humans have survived immense hardship and injustice, prevailing with their humanity intact, the presence of joy has always been at the root. joyUS justUS reclaims the dominant deficit--based narrative of people of color in this country as being underprivileged, voiceless, powerless, and victimized, and flips it on its head by embodying stories of joy.
REASON TO SEE IT: The combination of the athletic, expressive and rhythmic dances of CONTRA-TIEMPO with the irresistible charm and musical energy of Las Cafeteras is a powerful mix and message that will have you on your feet in no time.
Sponsored by Marcia and Andrew Meyer in honor of the Be Kind People Project
Series