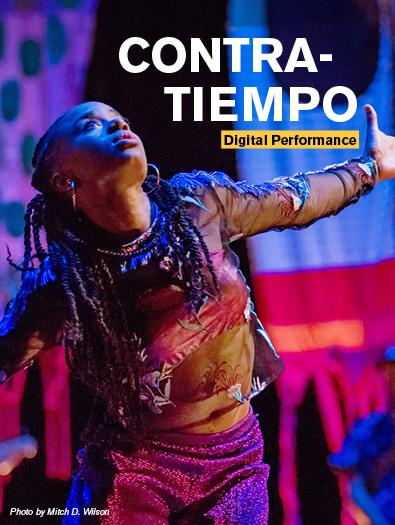 CONTRA-TIEMPO
JoyUS JustUS Excerpt
Digital Performance
Thursday, July 16 at 6 p.m. via Facebook Live
Tickets
This is a FREE event, hosted on Facebook Live! 
Part of the ASU Gammage Digital Connections series, CONTRA-TIEMPO joins us for a 30-minute digital excerpt of the company's evening length work JoyUSJustUS, a piece that takes on joy as the ultimate expression of resistance. Whenever humans have survived immense hardship and injustice, prevailing with their humanity intact, the presence of joy – or, the knowingness and celebration of our true beauty and power has always been at the root.
In this performance, the audience will experience three moments of live performance in different locations as well as recently filmed videos that bring to life original pieces from JoyUSJustUS during these times of social distancing, as well as current collaborations of art making in solidarity and response to the current protests and Black Lives Matter movement.
There will be a Q&A following the 30-minute excerpt sharing, as well as a Sabor Session Community Get Down led by the dancers to get our audience moving in joy.