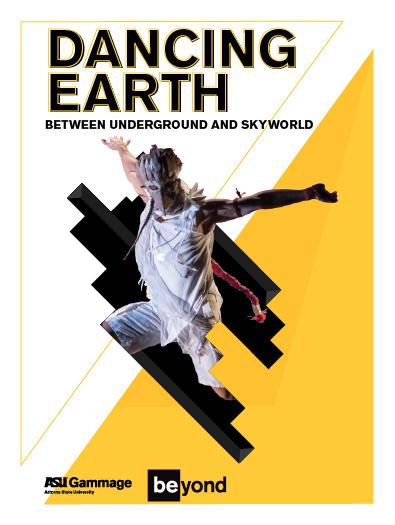 Dancing Earth   BETWEEN UNDERGROUND AND SKYWORLD  
Tickets
BETWEEN UNDERGROUND AND SKYWORLD is a multimedia dance theater work that illuminates the practical, spiritual and cultural aspects of renewable energy, combining intertribal perspectives with Indigenous futurities. Fusing tradition with technology, Indigenous interdisciplinary artists engage creation and constellation stories in tandem with geo-sensitive new media to conjure visions for a more sustainable future.
FREE Pre-Show Experience: OPENING GROUNDWORKS
4:00 – 7:00 PM
Eco-Fashion Show with designs by students of Wanesia Misquadace
Native Art Market booths
Screenprinting activity and art display by Xico, Inc.
Live soundscape design by Randy Barton
Water Dance
Spoken Word by Dominique Daye Hunter
Spotlight on community members – "What does futurity mean to you?"
Info table by Zero Waste
Native American Food Trucks with food/drink available for purchase
REASON TO SEE IT: Dancing Earth's physical, visual and spiritual expression of timeless Indigenous ways in the contemporary world is a fascinating, beautifully compelling journey.
Sponsored by APS
Series