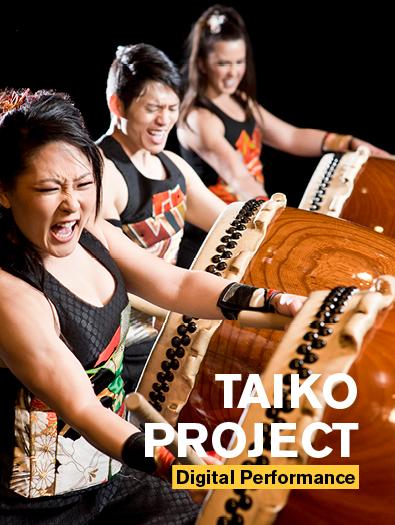 Digital Performance- TAIKOPROJECT
October 28, 2020- 6 p.m.
Tickets
Free Event.
Join us on Facebook Live for a digital performance from the world renown TAIKOPROJECT.
Drums and martial arts movement fill the theater with aural and visual landscapes. TaikoProject is exhilarating, explosive and will intrigue students through visual arts, choreography and rhythm. The artists also introduce new sounds through many different forms of percussion, bamboo flutes, yokobue, marimbas and koto—the Japanese Harp.