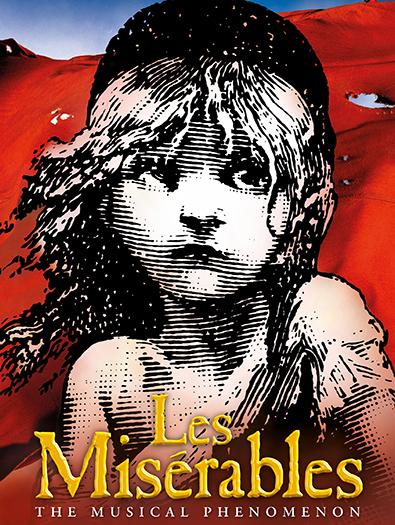 LES MISÉRABLES
Cameron Mackintosh presents a brand new 25th anniversary production of Boublil & Schönberg's legendary musical, LES MISÉRABLES, with glorious new staging and dazzlingly reimagined scenery inspired by the paintings of Victor Hugo. This new production has been acclaimed by critics, fans and new audiences and is breaking box office records wherever it goes. The New York Times calls this LES MISÉRABLES "an unquestionably spectacular production from start to finish." The London Times hails the new show "a five star hit, astonishingly powerful."
Series

Content Guide
Story Set against the backdrop of 19th-century France, Les Misérables tells an enthralling story of broken dreams and unrequited love, passion, sacrifice and redemption – a timeless testament to the survival of the human spirit.
What's it like? Featuring the thrilling score and beloved songs "I Dreamed A Dream," "On My Own," "Stars," "Bring Him Home," "One Day More," and many more, this epic and uplifting story has become one of the most celebrated musicals in theatrical history.
Is it good for kids? Les Misérables is one of the most popular musicals of all time. The musical does contain adult themes and language and is more suited to mature audiences.