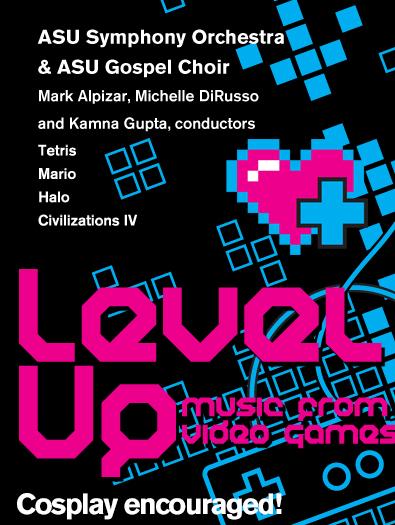 Level Up: Music from Video Games
ASU Symphony Orchestra
Don't miss the Arizona State University  Gospel Choir and Symphony Orchestra Mark Alpizar, Kamna Gupta and Michelle DiRusso, performing the music from Tetris, Mario, Halo and the Grammy-winning soundtrack to Civilizations IV. The concert will also feature music by ASU's own video game composing teacher, Christopher Norby.
Cosplay strongly encouraged!
Series