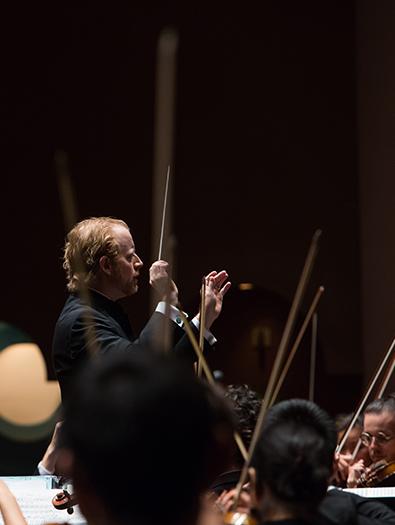 Mazzoli, Pann, Dvorak Symphony No. 8
Tickets
Mazzoli, Pann, and Dvorak Symphony No. 8

ASU Symphony Orchestra
Jeffery Meyer and Yun Song Tay, Conductors
Christopher Creviston, Saxophone

Missy Mazzoli: Sinfonia (for Orbiting Spheres) (2014/16)
Carter Pann: Saxophone Concerto (World Premiere) (2020)
Christopher Creviston, Saxophone
Dvořák: Symphony No. 8

The first half of this concert presents two thrilling new works by living American composers: the other-worldly Sinfonia for Orbiting Spheres by Missy Mazzoli (Chicago Symphony Composer-in-Residence) and a world premiere performance of a new concerto written for the ASU Symphony Orchestra and Saxophonist Christopher Creviston by Carter Pann (2016 Pulitzer Prize Finalist in Music). The concert closes with Dvorak's joyous, Bohemian-inspired Symphony No. 8.
Series