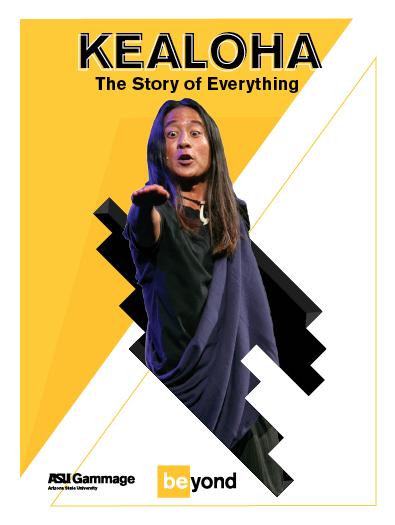 THE STORY OF EVERYTHING
Kealoha, the first Poet Laureate of Hawai'i presents THE STORY OF EVERYTHING, a creation story (in epic poem format) that traces our origins from the big bang to now, using science, poetry, storytelling, visual art, music, 'oli [chant] and dancing. It explores the question "Where do we come from?" not only us as human beings but also our earth and universe, and takes us on a whirlwind of science, story and culture on a journey to the present – humans today and our stewardship of the earth and of each other.


REASON TO SEE IT: Part expression, part ceremony, part love letter to our Earth, Kealoha's THE STORY OF EVERYTHING effortlessly draws us into a hypnotic, fascinating story of our world and own sustainable future.
Sponsored by Patricia and Carl Harris.
Series