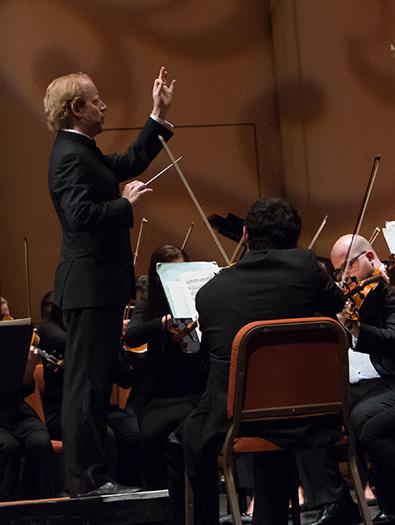 Strauss, Rachmaninoff and Lutosławski ASU Symphony Orchestra
Jeffery Meyer, Conductor
Michelle Nam, Piano, 2018 Concerto Competition Winner
The ASU Symphony Orchestra opens the 2018-19 with a powerhouse program of virtuosic works by Strauss, Rachmaninoff and Lutosławski. The program begins with Strauss's explosive tone poem Don Juan, which launched him to international fame when he was only 25 years old. The Rachmaninoff Rhapsody continues the journey with its sweeping brilliance, and the stirring folk melodies of Lutosławski's Concerto for Orchestra conclude the evening. 
Strauss: Don Juan
Rachmaninoff: Rhapsody on a Theme of Paganini
Michelle Nam, Piano, 2018 ASU Concerto Competition Winner 
Lutosławski: Concerto for Orchestra 
 
Series