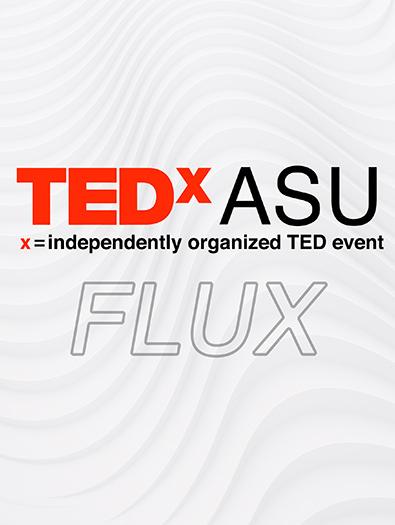 TedxASU
TEDxASU proudly presents our fifth annual event: 2020 FLUX at ASU Gammage April 4th, 2020 6 P.M. - 9 P.M.
2020: A seminal year for clarity, reflection, and revision on the hot-button topics of today. In a world of FLUX, TEDxASU is hitting pause to highlight and reflect the way our world is changing. At this event we will have some of the most exciting minds share their ideas on the issues of today and how we can work together moving forward. Our speakers range from a Nobel laureate speaking upon everyday science to a law student discussing the need to take control of our data and benefit from it. Full speaker lineup can be found on our website listed below.
Ticketing Information
'A' level tickets ($59) include an invitation to our afterparty where guests can meet current and past TEDxASU speakers.
VIP level ticket ($89) include not only an invitation to our afterparty, but also comes with exclusive TEDxASU merchandise.
All ticket sales final.
About TEDxASU
Since 2016, with support from one of the world's most renowned and inclusive universities, Arizona State University, we share people's passions, set spark to the curious mind and encourage our community to flourish upon each other's ideas. Our events create a playground for the creative mind, through which we connect and engage leading thinkers and doers from the world wide reach of Arizona State University.
As a student founded organization, one principle tennent we've always held is "for the students, by the students". We recognized a severe disconnect between the student population and recognizing the variety of opportunities available to them as a student. There are so many ways a student can get involved with organizations or people to have a real impact on their surroundings.Through showcasing an array of different ideas being fostered within the university, it is our hope to increase student involvement in areas beyond their classroom.
For more information and to stay up to date with all TEDxASU news, visit our website and sign up for our newsletter at www.tedxasu.com.