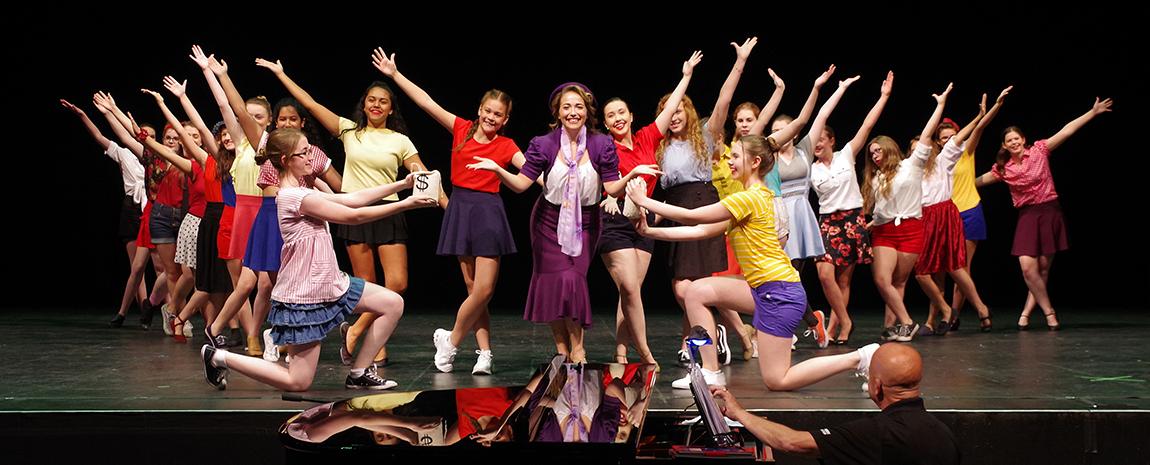 Camp Broadway
June 15-19, 2020 | 9 a.m. - 5:30 p.m.
Camp Broadway® Mainstage is designed for theater-loving kids, ages 10-17, to develop their confidence, character and presentation skills through ensemble performance. The five-day camp is open to all children, regardless of previous performing experience. The Camp Broadway team is comprised of distinguished actors, writers and designers directly from New York. Campers learn acting, scene study, improvisation, music theory, singing and dancing, while building self-esteem, teamwork skills, and creative potential. In addition to learning from the best, campers also receive the chance to see the remarkable Broadway production, THE LION KING and meet cast and crew at a special luncheon. The program culminates in a musical showcase called the Family Finale.
Through our generous donors, ASU Gammage is able to offer a limited number of camp scholarships based on financial need. Need-based scholarship applications are due by February 1, 2020. Applicants will be notified by February 15, 2020.
For more information, please contact us at cpinfo@asugammage.com.
CAMP BROADWAY
June 15-19, 2020
9 AM – 5:30 PM
 
The 2020 Camp Broadway is now full, and we are no longer accepting applications.