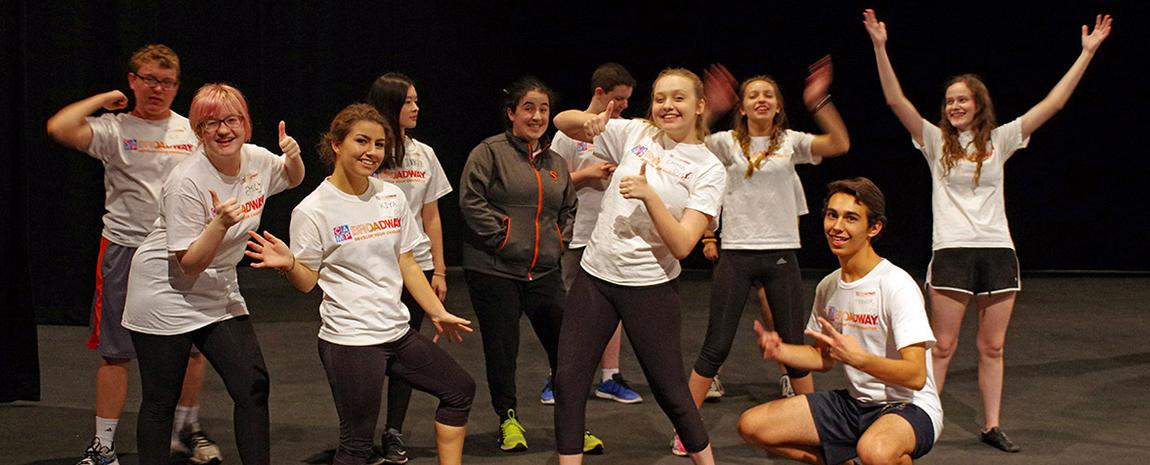 Camp Broadway
Enrollment is now full.
We are no longer accepting applications for the waitlist.
Camp Broadway is like no other summer day camp in Arizona. Each June, we are excited to give theater-loving students a chance to work on their craft and share their enthusiasm for musical theater. The Camp Broadway team is comprised of distinguished actors, writers and designers directly from New York, who work with kids (ages 10-17) for one week. Campers learn acting, scene study, improvisation, music theory, singing and dancing, while building self-esteem, teamwork skills, and creative potential. In addition to learning from the best, campers also receive the chance to see the remarkable Broadway production, SCHOOL OF ROCK and meet cast and crew at a special luncheon.
No experience is necessary; only enthusiasm required! We hope you will join us in our 17th year of ASU Gammage Camp Broadway!
Contact us at cpinfo@asugammage.com or 480-965-3940 for more information.


CAMP BROADWAY
June 18-22, 2018
9:00 AM – 5:30 PM