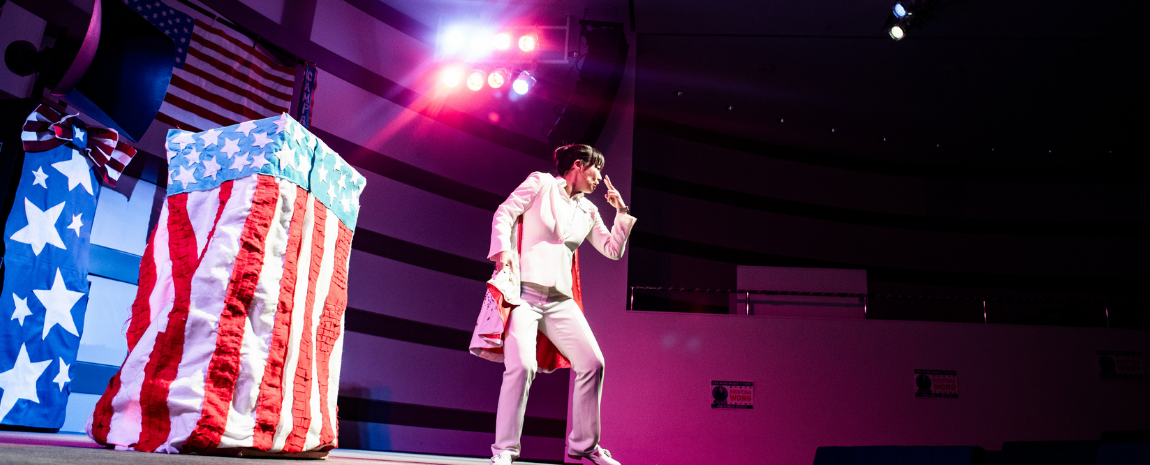 The Gammage Residency
Creating a home for the world's finest performers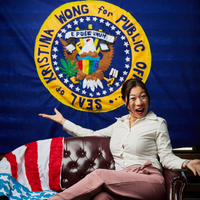 The ASU Gammage Residency is a program that supports an exceptional performing artist for an extended period of time to engage in campus and community settings, create new work, teach, perform and essentially become a member of the ASU and Phoenix Metro communities. 
Kristina Wong is a performance artist, comedian, writer, and elected representative who has been presented internationally across North America, the UK, Hong Kong and Africa. Her work has been awarded with grants from Creative Capital, The MAP Fund, Center for Cultural Innovation, National Performance Network, a COLA Master Artist Fellowship from the Los Angeles Department of Cultural Affairs, nine Los Angeles Artist-in-Residence awards, Center Theatre Group's Sherwood Award, and the Art Matters Foundation. Her recent "Kristina Wong for Public Office" is simultaneously a real life stint as the elected representative of Wilshire Center Koreatown Sub-district 5 Neighborhood Council and rally campaign show. 
Throughout the 2022-2023, 2023-2024 and 2024-2025 academic years, Wong will perform, teach and model excellence and connect communities on and off ASU campuses.