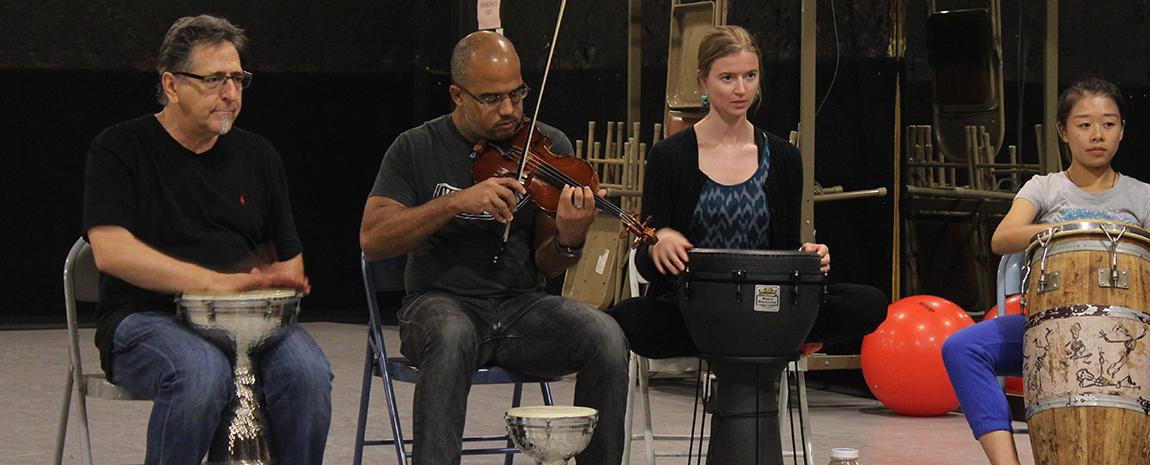 Open Rehearsals
See what happens before the performance
Open Rehearsals allow the public a chance to get a behind-the-scenes look at an upcoming BEYOND performance. Bring your lunch and enjoy a rare sneak peek as ASU Gammage visiting artists and stage technicians prepare. In addition, the audience wil get the chance to ask questions directly to the artists during the final 15 minutes of the rehearsal. All rehearsals are 12-1pm.

Teachers, this is a great opportunity for you to bring your students for a FREE compelling and educational experience. Please contact cpinfo@asugammage.com for more information.
MALPASO DANCE COMPANY - Friday, October 27, 2017 12-1pm
Grades 4-12
ANALOGY/ AMBROS: THE EMIGRANT
Bill T. Jones/ Arnie Zane Company- Friday, November 17, 2017 12-1pm
Mature Content*
THE WONG STREET JOURNAL
Kristina Wong- Friday, January 19, 2018 12-1pm
Grades 10-12
A 24 DECADE HISTORY OF POPULAR MUSIC ABRIDGED
Taylor Mac - Friday, April 6, 2018 12-1pm
Mature Content*
DANCE THEATRE OF HARLEM - Friday, April 13, 2018 12-1pm
Grades 4-12
HALAU O KEKUHI - Friday, April 27, 2018 12-1pm
Grades 4-12
*Mature content. Not recommended for younger students. Teacher & parent discretion is advised.