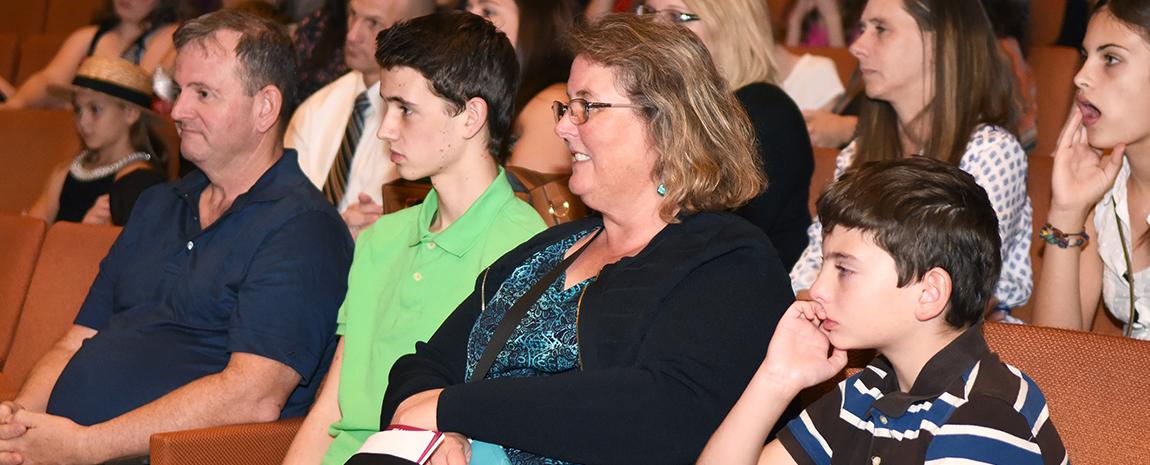 Military Family First Nights
Each year, more than 100 family members of deployed military personnel annually receive tickets to attend three Broadway performances. These families serve our nation at home, while loved ones are serving abroad and in order to honor that sacrifice this program provides them with exclusive opportunities including a meet-and-greet with the cast. The Military Family First Nights program was conceived by ASU Gammage Executive Director Colleen Jennings-Roggensack. As a daughter of a career military father, Colleen distinctly remembers trips to New York with her mother to get standing room only tickets to Broadway, opera and the ballet. To date, the Military Family First Nights program has provided more than 2,000 tickets to military families, active duty military and veterans.
SHOWS FOR 18-19:
ON YOUR FEET
Friday, November 9, 2018
 
ALADDIN
Friday, February 8, 2019
 
CHARLIE AND THE CHOCOLATE FACTORY
Friday, June 14, 2019
Military Family First Nights is sponsored by Shamrock Farms.