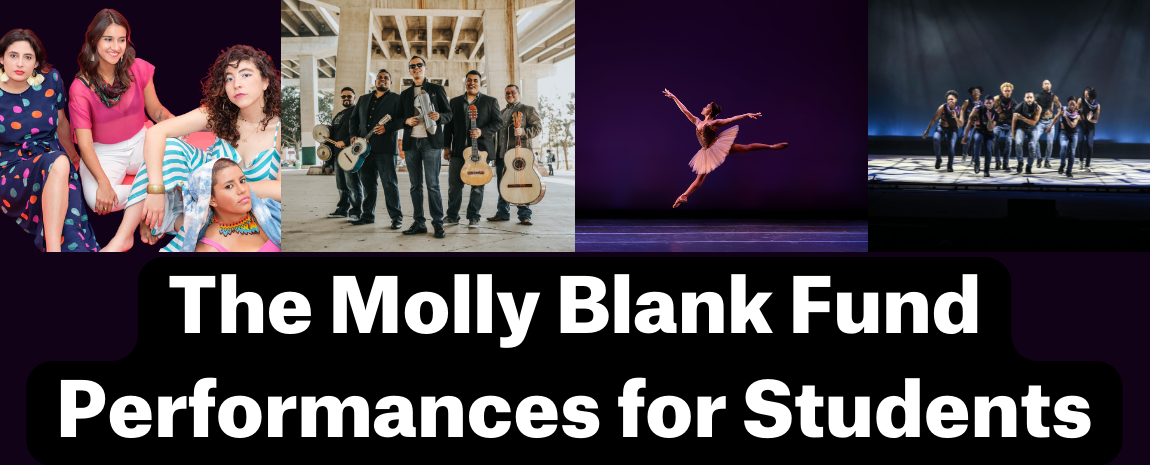 The Molly Blank Fund Performances for Students
The Performances for Students Series at ASU Gammage provides K-12 students with an opportunity to see incredible artists from around the world and the opportunity for teachers to incorporate these performing arts experiences into their daily curriculum. Educational curriculum guides are provided as part of this program to help students learn about the arts by incorporating vocabulary into their daily lessons. Additionally, students experience a variety of cultures and learn the importance of specific art forms and the impact of the arts on the surrounding world. Students learn to connect arts to every day school subjects like dance to science and music to math, all culminating in a live experience that thrills the senses and allows the imagination to come alive.
In-person and live-streamed performances with Live Q&A. Tickets for in-person attendance is $3 per person (students, chaperones, etc), and online viewing is FREE.
For more info, please contact education@asugammage.com.
To find out more about all our K-12 education opportunities, sign up for our education email list by clicking here.
The Molly Blank Fund Performances for Students is also sponsored by The Abbett Family Foundation, Arizona Community Foundation, APS and Target.