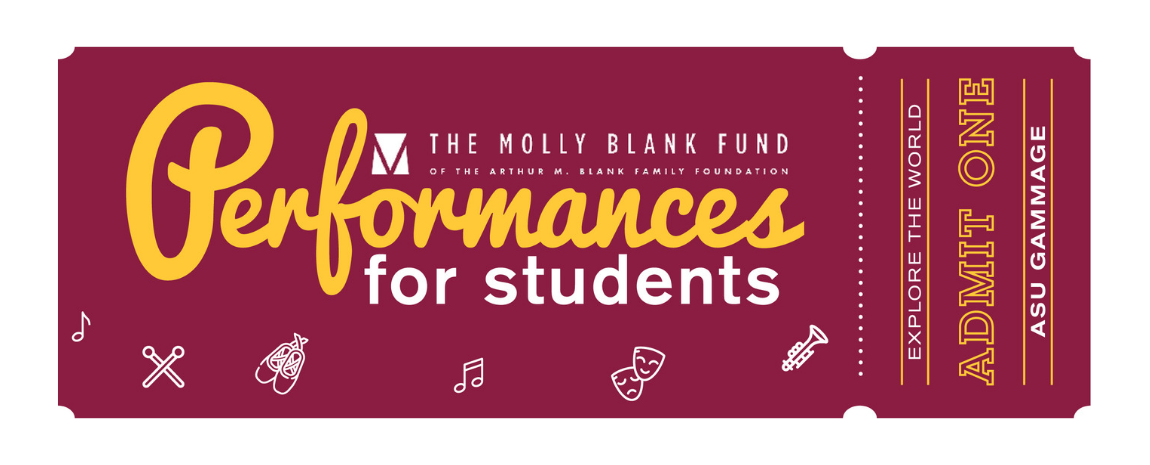 Performances for Students
The Molly Blank Fund Performances for Students
The Performances for Students Series at ASU Gammage provides K-12 students with an opportunity to see incredible artists from around the world and the opportunity for teachers to incorporate these performing arts experiences into their daily curriculum. Educational study guides are provided as part of this program to help students learn about the arts by incorporating vocabulary into their daily lessons. Additionally, students experience a variety of cultures and learn the importance of specific art forms and the impact of the arts on the surrounding world. Students learn to connect arts to every day school subjects like dance to science and music to math, all culminating in a live experience that thrills the senses and allows the imagination to come alive.
Tickets are $3.00 per student/teacher/chaperone. All performances begin at 10:30 AM and last 1 hour. 
Please plan to arrive by 9:30 or 10:00 a.m. to allow for enough time to seat all guests.
For more info, please contact cpinfo@asugammage.com or 480-727-6250.
2020-2021 Lineup
Pacifico Dance Company | Monday, January 25, 2021

Pacifico Dance Company
Monday, January 25, 2021
Curriculum Connections: Music, Spanish and Geography
Grades: K-12
Pacifico Dance Company presents magnificent performances of Mexican folklorico dances that combine the essence of traditional styles with modern dance idioms. Spectacularly costumed, this performance is filled with animated dancing and exhilarating music that is sure to thrill and amaze.
Dance Theatre of Harlem | Thursday, February 18, 2021

Dance Theatre of Harlem
Thursday, February 18, 2021
Curriculum Connections: Dance, Social Studies and Language Arts
Grades: K-12
Iconic American dance company Dance Theatre of Harlem will perform a mixed repertoire that highlights the brilliance of this American dance treasure. The ensemble's 14 diverse dancers bring new life to the art form of classical ballet by using its familiar language to celebrate African American culture.
The Real James Bond…Was Dominican | Wednesday, March 3, 2021 and Thursday, March 4, 2021

The Real James Bond…Was Dominican
Wednesday, March 3, 2021
Thursday, March 4, 2021
Curriculum Connections: Theater and Social Studies
Grades: 9-12
What happens when a James Bond-obsessed Dominican boy in Queens finds out that the real James Bond was Dominican? Set to a live percussion score and immersive projections, this is a true story about Porfirio Rubirosa, Ian Fleming's inspiration for Bond, and a young Dominican actor-to-be – whose discovery of "Rubi" shakes his very foundation.
TAIKOPROJECT | Monday, March 29, 2021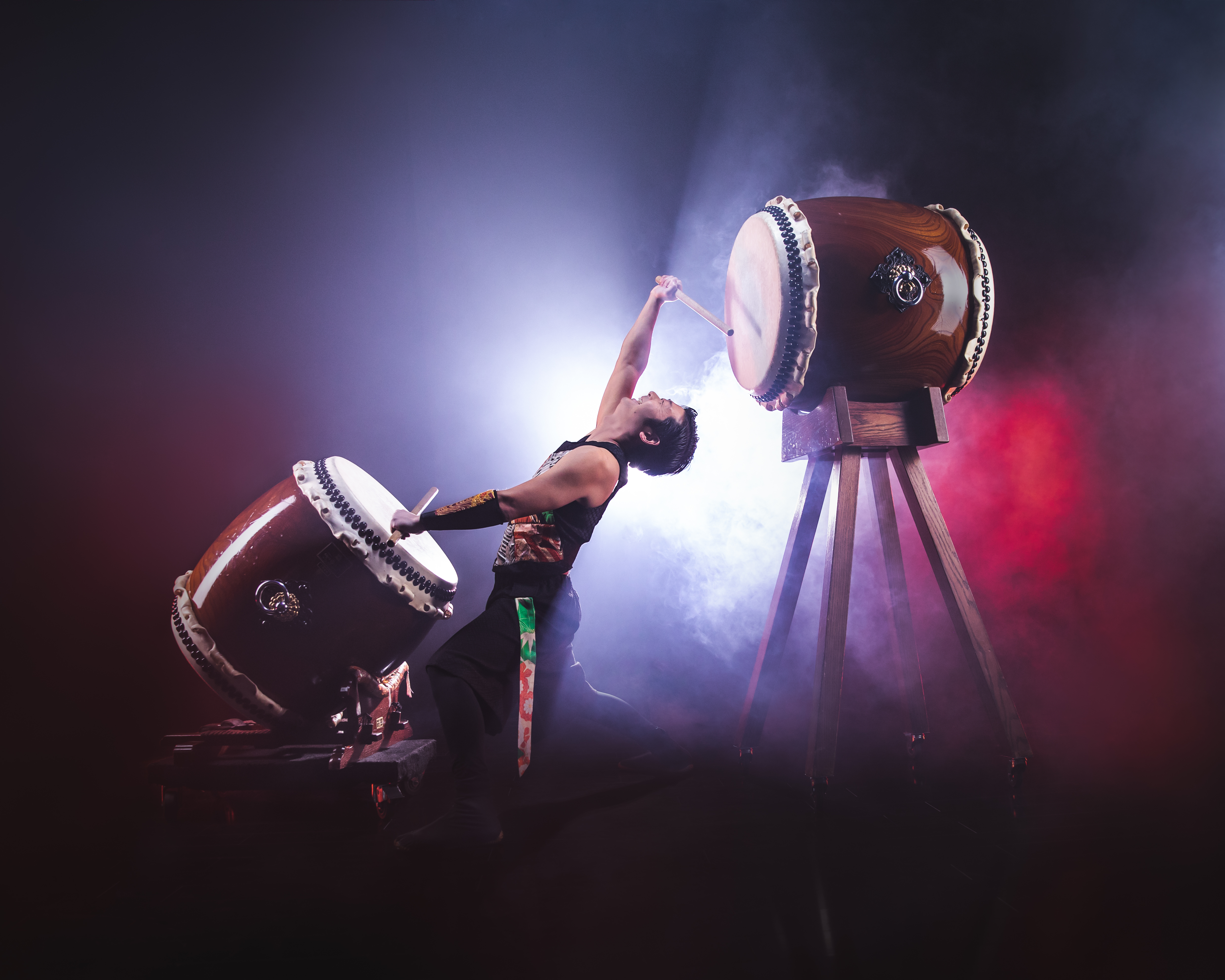 TAIKOPROJECT
Monday, March 29, 2021
Curriculum Connections: Music, Japanese and Geography
Grades: K-12
Drums and martial arts movement fill the theater with aural and visual landscapes. Taiko Project is exhilarating, explosive and will intrigue students through visual arts, choreography and rhythm. The artists also introduce new sounds through many different forms of percussion, bamboo flutes, yokobue, marimbas and koto—the Japanese Harp.
The Molly Blank Fund Performances for Students is sponsored by Abbett Family Foundation, APS and Target.
Additional Information
Policies
Ticket prices are $3.00 per person (students/teachers/chaperones).

Performances for Students is available only to K-12 students, their teachers and chaperones. One (1) chaperone for every ten (10) students.

Payment can be made by sending a check/purchase order made payable to "ASU Gammage" to:
ASU Gammage CP Department
PO Box 870205
Tempe, AZ 85281
Payment can also be made by credit card when you register online.

Payment/PO is due within four weeks of registration. Payment/PO must be received no later than two weeks prior to the performance. No refunds for cancellations within two weeks of the performance.

Once payment is processed, it cannot be adjusted or refunded.
We are not able to offer any other discounts on tickets. The cost of tickets has already been heavily subsidized by generous ASU Gammage donors
Bus reimbursements are available to schools who meet at least one of the three criteria

Title I status
50% of the student population qualifies for free or reduced lunch
Distance is greater than 20 mile radius from ASU Gammage
Please download the bus reimbursement application for further instructions.

Food and drink are prohibited.