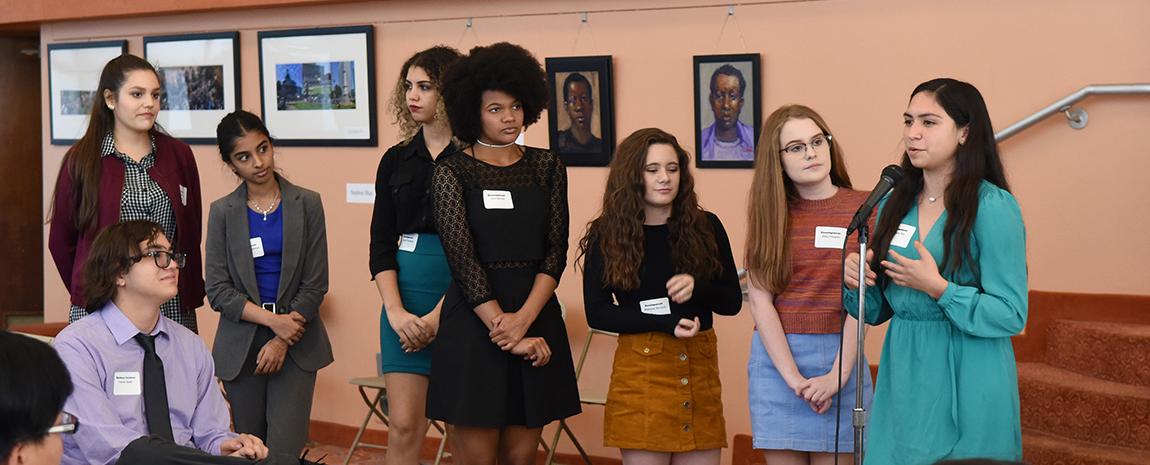 School to Work
School to Work provides the opportunity for high school students to explore career paths within an arts presenting organization. ASU Gammage staff will lead this interactive workshop about the departments of Programming, Marketing, Development, Operations, Audience Services, and Business Services. For the 2021-2022 school year, students will have the opportunity to attend a Broadway show, providing them with a unique and memorable theatre experience. Fees are $10 per person.
School to Work
Wednesday, Dec. 7, 2022
School to Work Program        1:00 – 4:00 p.m.
TO KILL A MOCKINGBIRD              7:30 p.m.
Wednesday, Feb.22, 2023
School to Work Program        1:00 – 4:00 p.m.
FROZEN              7:30 p.m.
Program Application Opens on August 15, 2022 at 10:00 a.m. MST
Program Application Closes on September 15, 2022 at 11:59 p.m. MST
For more info, please contact education@asugammage.com.
To find out more about all our K-12 education opportunities, sign up for our education email list by clicking here.
The School to Work program is sponsored by Blue Cross Blue Shield of Arizona andThe Abbett Family Foundation.