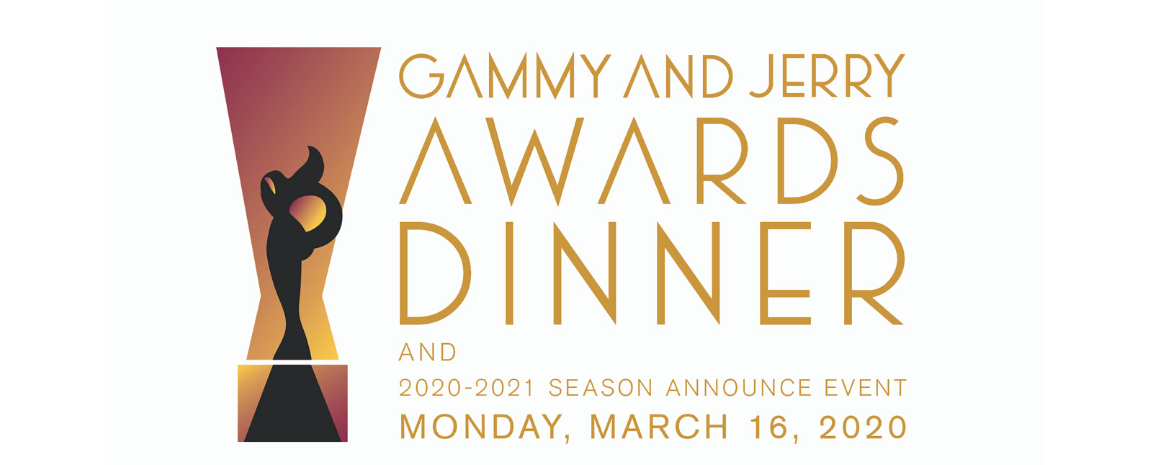 Gammy and Jerry Awards Dinner
The honorees for the 2020 Gammy and Jerry Awards have been announced as ASU Gammage recognize Ticketmaster with the Gammy Award and Lee Bowman with the Jerry Award.
The stars at ASU Gammage aren't just on the stage. Every year, ASU Gammage honors people and organizations that go above and beyond to connect the arts to the Arizona community and support ASU Gammage in making that mission possible. 
Guests will enjoy the experience of being on stage during the dinner and awards event which will be followed by the announce of the 2020-2021 Broadway Season. 
Monday, March 16, 2020 (0n the ASU Gammage Stage)
5:00 p.m. Arrivals and Cocktails – ASU Gammage Stage
5:30 p.m. Awards Dinner – ASU Gammage Stage
7:30 p.m. Season Announce with Special Performances – VIP Theater Seating
9:00 p.m. Backstage Dessert Reception with Honorees
Net proceeds of this event will benefit ASU Gammage Cultural Participations programs.