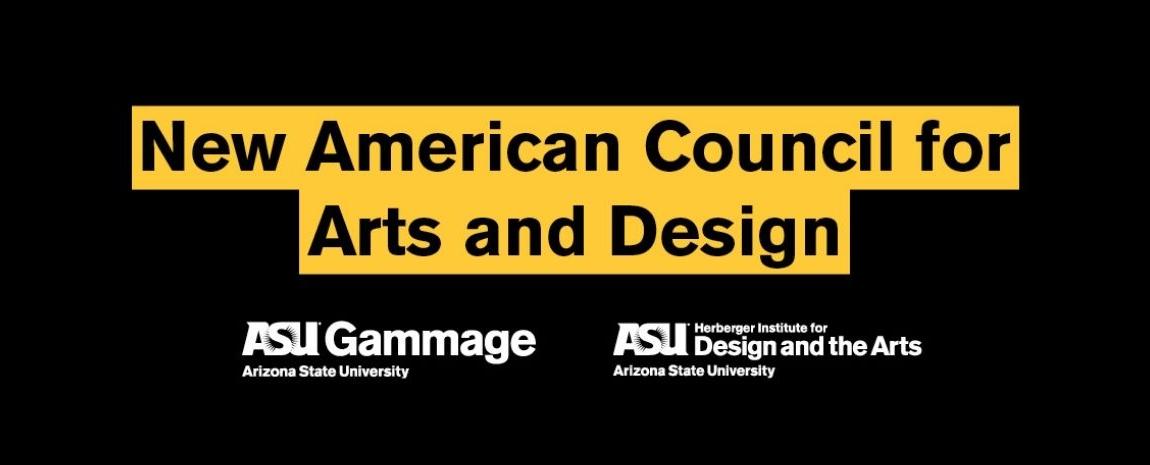 New American Council for Arts and Design
The New American Council for Arts and Design is a cohort of visionary investors who are passionate about arts and design in America. Promoting the central role of arts and design in public life, its mission is to leverage the global research enterprise of Arizona State University as an innovation and incubation space.
We seek to identify exceptional thought leaders to join as co-designers of the New American Council for Arts and Design at Arizona State University.
What is the National Accelerator for Cultural Innovation?
What is the National Accelerator for Cultural Innovation?
Increasingly, across the nation, artists and designers are working outside of studios and stages in order to deploy their creativity and imagination in other spaces to help drive positive change. We know that more than 80% of arts and design graduates do not make their work in traditional cultural institutions - artists and designers are blurring disciplines and creating new careers, economic models and partnerships for cultural production. However, our systems for educating artists, our philanthropic investment structures, and our notions of public policy reinforce a narrow trajectory for art and design in our society.
The National Accelerator for Cultural Innovation is an exploratory, collaborative space that will allow ASU to lead the U.S. in ideation, prototyping and scale around these questions: What would it mean to radically reimagine how we train and support artists and designers for public impact? What policies and practices in cultural institutions and in the public and private sectors would need to change so that artists and designers have sustainable ways to make a living and a life while contributing to cultural vitality, community health, and environmental and human justice? Through visiting artists and fellows, national partnerships, projects and universal learning, the Accelerator will lift up and launch new practices, policies and emergent peer networks that are leading the way in crafting new paths for arts and design to respond to critical issues facing communities, our field and the world.
Membership:
Three-Year Cycle
As influential and inventive leaders from across the country, members of the New American Council for Arts and Design at ASU are nominated to serve as ambassadors for Arts & Design at ASU. Our diverse members should be passionate about the potential impact to shape arts and culture in the country and the visionary leadership of Colleen Jennings-Roggensack and Steven Tepper. Members provide advice and counsel on national goals and projects, support the Council's programs and connect leadership with key advocates, artists and designers across the country. Members share a passion for advancing new horizons for arts and design for public good in America.
Member Profile
Individuals considered will be asked to make a substantial contribution to advance our national work; serve for a three-year term; attend two Summit gatherings annually; expand visibility for the National Accelerator for Cultural Innovation at ASU through strategic use of personal networks; be accessible to provide advice and counsel; have demonstrated follow-through; and believe in the importance of ASU as a national model for how artists and designers connect with and transform their communities for public good.
Characteristics
Passionate about arts and design in America and committed to their future.
"Gatherers" in their community – known to bring the best people and resources together.
Non-profit or high-level volunteer experience and demonstrated philanthropic leadership in the organizations they have chosen to support.
Committed to innovation and a trans-disciplinary approach to arts and design.
Active network of peers who share similar interests regionally, nationally or internationally.
Geographic and cultural diversity.
Expectations
Expand Arts & Design at ASU's national impact and reputation via public programs and initiatives.
Participate with the Council in Summit meetings twice annually. Council members will be joined at Summit meetings by distinguished innovators and leaders in arts and design who are top in their fields.
Have the capacity and interest in supporting Arts & Design at ASU with an annual gift of $25,000 per year for three years.
Attend select VIP events.
New American Council Members
William V. Andrew, Ph.D.
Dr. Andrew is a private investor, philanthropist, and producer. He is currently co-founder and principal of Wonder Worldwide, LLC, co-founder and Director of the Andrew Family Foundation, co-founder and president of the AFC Public Foundation, President of Andrew Trust Company, co-founder and chair emeritus of the Board of Trustees of the Summit School of Ahwatukee, a limited partner and current member of the Executive Committee of the Arizona Diamondbacks, a Trustee at The College of Wooster and an Advisory Board member of Black Pearl Mail and TFO Phoenix. Bill joined Globe Corporation and Globe Foundation as a Director in 2018 and has been a Director of Globe Trust Company since 2013. Born and raised in Chicago, Dr. Andrew earned his B.A. from the College of Wooster in 1985 and his M.S. and Ph.D. degrees in Electrical Engineering from Arizona State University in 1990 and 1996, respectively. From 1985 through 1995, he worked in various engineering capacities for Andrew Corporation, AG Communication Systems, Orbital Sciences, and Arizona State University.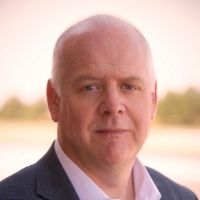 Laurie and Chuck Goldstein
Dr. Charles ("Chuck") Goldstein is a retired emergency room physician and former Director of Emergency Services in the Honor Health Network in Phoenix, AZ, who loves the immediate feedback and adrenaline rush of helping people in difficult circumstances. Laurie Goldstein is a usability engineer for NXP Semiconductors (formerly Motorola Semiconductor) in Phoenix, AZ, and designs systems to ensure that the software matches the skills of the user making the process useful, efficient and usable. Chuck and Laurie are champions of Arizona State University, where Laurie served as an ASU Trustee; both served on the ASU Gammage 50th Anniversary Leadership board. In 2014 they received the "Star of Touring Broadway" award from The Broadway League. Chuck and Laurie were also the recipients of ASU Gammage's Jerry Award in 2017, in recognition of their deep commitment to the arts in Arizona. In addition to their involvement with ASU and ASU Gammage, the Goldsteins are avid art collectors and support several Phoenix-area based organizations.

Additionally, and in an attempt to broaden their philanthropic outreach, Laurie has accepted the position of board member to the Columbia University Mental Health Global Advisory Council, which is on a mission to promote mental health and reduce the burden of mental illness around the globe. The group has visited and shared data with India, Peru, Africa, Lebanon, China, Jordan, Poland, and Ukraine. Chuck currently co-chairs the Council for the Advancement of Global Mental Health Research at Columbia University, an organization with over 100 members from all around the world. This organization will provide seed money for research to alleviate and, hopefully, eventually cure mental illness. Chuck and Laurie are founding members of Association for the Chronically Mentally Ill (ACMI), where Laurie serves as Vice President and Chuck as treasurer. They both serve on the boards of Arizona Citizens for the Arts, Mental Health America of Arizona, and Southwest Shakespeare Company, where Chuck serves as Vice President. The Goldsteins travel extensively and enjoy Italy, France, Istanbul, and Israel.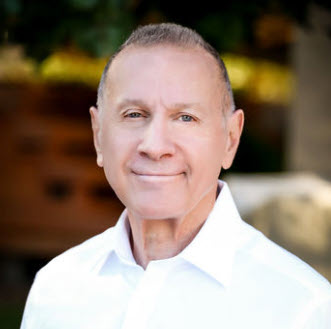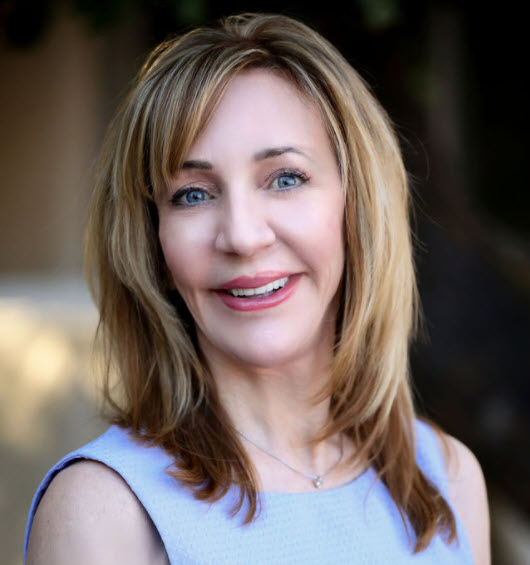 Peter Guthrie
Peter is a designer, builder, developer, and entrepreneur. He founded DDG Partners in 2008 where he leads the architectural mission to bring the best in class design and craft of construction to their real estate projects, all while delivering above average risk adjusted returns. The passion to cross-collaborate and work across disciplines was forged early while studying art history and sculpture at Duke University and then at Yale where he received his Master's degree in Architecture. After leading "architect-led-design-build" projects throughout the US with Peter Gluck (currently Gluck +), Peter added "finance and develop" to the list. He started designing, building, financing, developing, and managing buildings in Brooklyn and Manhattan in the early 2000's before starting DDG. This vertically integrated formula has resulted in numerous design awards and successful projects which have proved that when Design is placed at the center of a mission the overall value proposition is increased for all. Whether speaking at Harvard's GSD, the AIA, real estate panels, or design forums, Peter relishes the chance to expound on the virtues of this integrated philosophy that puts creative thinking at the center of an holistic approach to project creation and delivery. His approach is featured in the book, Architect as Developer, by fellow Yale and Gluck + alum. James Petty. Peter is proud to add Yellowtrees to his practice, a multi-disciplinary studio in Brooklyn, NY that engages in Architecture, Branding, Construction, and Investment for projects outside the DDG portfolio.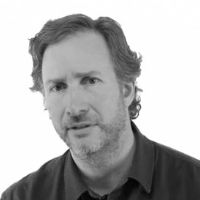 Ollie Harper, M.D.
Oliver Harper is a physician with specialty in family medicine and geriatrics and was cofounder of the Arizona Medical Clinic. He is on faculty at the University of Arizona College of Medicine Phoenix and serves as a volunteer physician at the St. Vincent de Paul Medical Clinic and the Mission of Mercy Clinics in the Phoenix area. Dr. Harper served as a physician in Kenya East Africa and in the Dominican Republic.
He presently serves on the board of the Phoenix Symphony and is the immediate past chairman. He is also a member of the Saint Joseph's Hospital Foundation Board, the Northern Arizona Healthcare Foundation Board, the Creighton University School of Medicine Phoenix oversight committee, a board member of the International Society for Cardiovascular Translational Research and a former board member of the United States branch of the Halo Trust.
He served on the traveling staff with the McCain 2008 Presidential Campaign and has received awards including the Healthcare Heroes Award from the Phoenix Business Journal, the Distinguished Alumni Award from the Creighton University School of Medicine. He has served as co-chairman of the President's Club of Arizona State University and is presently a Commissioner on the Arizona Commission on the Arts.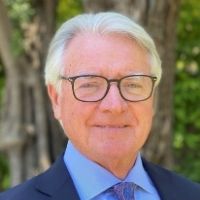 Sharon Harper
Sharon Harper is Chairman and CEO of Plaza Companies, which specializes in the development and management of real estate including mixed use, medical and commercial offices, senior living facilities, and bioscience centers. Founded in 1982, the firm owns, leases, or manages more than 12 million square feet of property.
Harper serves as Vice Chairman of Trustees of ASU; Trustee of McCain Institute for International Leadership; Trustee of the Virginia G. Piper Charitable Trust; Trustee of Creighton University Board; Board Member of TGen; Executive Board Member and Past Chairman of Greater Phoenix Economic Council and Greater Phoenix Leadership; Past Co-Chair ASU President's Club; Past Board of Director for Arizona Community Foundation; Past Chairman and Member of Banner Health Foundation and various leadership roles in political campaigns, including Finance Chairman for Senator John S. McCain's Presidential Campaign and Chairman of Governor Doug Ducey's Arizona Governor re-Election campaign.
Ms. Harper has received numerous accolades such as NAIOP's 2019 Award of Excellence, 2019 Leader of the Year in Public Policy for the Economy, 2019 Inés Pascal Award for Generous Service by Brophy College Preparatory Academy, 2019 Induction into the Arizona Women's Hall of Fame, 2019 Lifetime Achievement Award from Phoenix Theatre, 2017 Valley Leadership's Woman of the Year, and past Honorary Commander of Luke Air Force Base.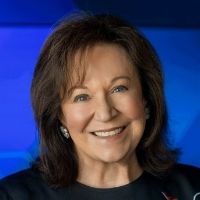 Jeanne Lind Herberger, Ph.D.
Jeanne Herberger is a community leader, philanthropist, and founder of Arizona Women's Education and Employment Inc., Valley Leadership and the Arizona Women's Forum. Dr. Herberger began her career in public relations at Northwest Orient Airlines and later became vice president of Pinnacle Peak Development Co., then Vice President of a division of the Dayton Hudson Corporation. In 1984, Jeanne formed a coalition who challenged the Arizona State Legislators to pass into law a requirement for mandatory 10th grade education. Prior to 1984, the state of Arizona only required an 8th grade education. In 2012, Dr. Herberger was named one of Arizona's 48 Most Intriguing Women as part of the Centennial Legacy Project from the Arizona Historical Society. She has served on and/or chaired boards of directors for the Northern Arizona University Center for Excellence, the Maricopa County Community College Foundation, the Arizona Chamber of Commerce and the Arizona Tax Research Foundation, among other groups.
The Herberger's are part of a legacy of giving at ASU. Her mother-in-law, Katherine "Kax," is the namesake of the original Herberger Institute for Design and the Arts. Dr. and the late Mr. Herberger are the sponsors of the Herberger Institute for Design and the Arts, the Hugh Downs School of Human Communication, and the Gary K. Herberger Young Scholars Academy for gifted youth, as well as multiple professorships and scholarship endowments. Dr. Herberger received her Ph.D., M.A., and B.A. in communication from ASU in 2000, 1995 and 1989.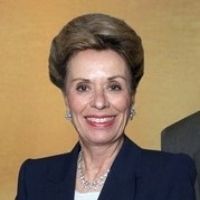 Colin Jackson
Having retired from a career in the performing arts and broadcasting, Colin Jackson is a Senior Scholar at the University of Calgary's Graduate College, is the Board fundraising Chair of Canada's National Theatre School and Telus Spark Science Centre, and leads a civic narrative renewal project. He holds an MPA from Harvard Kennedy School and is the recipient of the Queen's Golden and Diamond Jubilee medals and a Canada Council Senior Arts Award.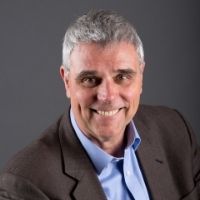 Mitzi Krockover
Mitzi Krockover, M.D. is Principal and Senior Consultant of SSB Solutions, a health care management consulting, development and investment firm. She is a Managing Director of Golden Seeds, an angel investment organization dedicated to funding early stage women-led companies; she also serves as co-chair of the Golden Seeds Health Care Sector Group and is a founding member of the Arizona Chapter of Golden Seeds. Most recently she was founding Director, Health Futures Council at Arizona State University (HFC).
Dr. Krockover has been a leader in the area of women's health and women's issues. She was the founding Medical Director of the Iris Cantor-UCLA Women's Health Center, designated a Center of Excellence by DHHS. She then served as Vice President of Women's Health for Humana Inc. where she served as the company's chief healthcare strategist and spokesperson for women's health. She is also on the Executive Committee of the Women's Health initiative of Springboard, an organization that provides investment in women-led companies in the life sciences and tech.
Corporate boards served include Paraffin International, Trill Project, Inc, and Ribomed. Non-profit affiliations include the Institute for Mental Health Research, National Women's History Museum, Take the Lead, the Washington University Phoenix Regional Cabinet, the National Council of the institute for Public Health at Washington University and the Health Futures Council at ASU.
Honors awarded include the International Emerging Leader in Health Care Award, sponsored by Korn Ferry International and the Health Forum and "Woman of the Year" by the Los Angeles County Commission on Women.
A graduate of Washington University in St. Louis with a BA in Arts and Sciences, Dr. Krockover received her medical degree at the University of Texas Health Science Center at San Antonio. She completed her residency in internal medicine at Northwestern University.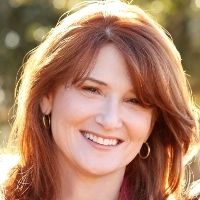 Cheryl Najafi
Cheryl Najafi is a NYT best-selling author, speaker, activist, and entrepreneur. In 2010 she founded EverydayDishes.com and grew an online audience of over 5mm unique visitors and 1mm Facebook fans. After a decade in media, she founded The Cause Collection, a socially responsible clothing company to support nonprofits who fight for equality, humanitarianism, and social justice. She currently serves on the Barrow Neurological Institute Foundation Board, Charter 100, ASU Art Museum Creative Impact Board, University of Chicago Parent Council and The New American Council for Arts and Design at Arizona State University.
Najafi holds a B.A. ('92) and a M.A. ('96) in Communication from Arizona State University. She supports candidates and organizations that help move progressive issues and policies forward. She has been the recipient of several awards including AZ's Most Intriguing Women for its Centennial Celebration as the 48th state, ASU's 2019 College of Liberal Arts and Sciences Leader among others. Najafi splits her time among Phoenix, Los Angeles, and New York City. She enjoys long walks while listening to audiobooks and spending time with her three college-aged children and husband, Jahm.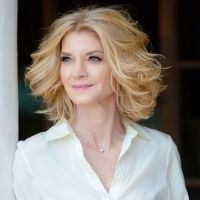 Russ and Mac Perlich
Russ and Linda "Mac" Perlich are believers that the arts change lives, and that everyone deserves exposure to and education about the arts. They have owned the publishing company, ON Media, for over 15 years after moving back to Phoenix from Tucson. Initially small, ON Media has grown to be the publisher of programs and museum guides for all major visual and performing arts in the Valley and Tucson, providing the programs free of charge to the arts groups. Nearly ten years ago, seeing the inequity in arts education for public schools, Mac and Russ launched Act One. This nonprofit brings students from Title One schools to experience the arts through field trips to see the ballet, hear the symphony or view art, to name a few. Over a quarter of a million underserved children in the Valley and Tucson have been introduced to the arts through Act One, which also runs the Culture Pass program in collaboration with the libraries of the Valley and Tucson. Annually 550,00 Culture Passes are checked out through the library, allowing public library card holders to experience museums and live performances.
Mac and Russ passionately believe that the arts belong to and should be experienced by all.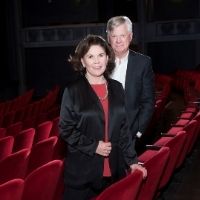 Susanne Schaal
Susanne Schaal has been a Creative Director and Branding Strategist for over two decades. She has built a network that supports her passion to work and experiment across disciplines and push boundaries within the art of storytelling. Susanne is known to question learned paradigms in service of going beyond conventional branding. She makes creative thinking the source of all strategies.
As the founder of Jakob Jakob, an award-winning design studio in New York and Berlin, Susanne has earned a reputation for changing branding through artistic collaborations. These collaborations inspired her to add Yellowtrees to her creative practice, a platform that supports her belief to work across disciplines, connect art and architecture, education and science.
Susanne studied graphic design in Munich, Germany. Her early years in art history, animation, curation and advertising form the foundation of her ability to connect disciplines. She has worked with top national and international companies and world-class cultural institutions such as Audi Museum, Design Miami, Princeton University Art Museum, Taschen, The Whitney Museum of Art, Palantir and the United Nations.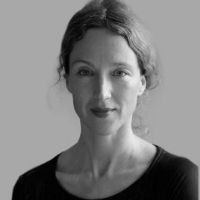 Jacque J. Sokolov, M.D.
Jacque J. Sokolov, M.D. is chairman and chief executive officer of SSB, a diversified US based healthcare company with four strategic business units: 1) SSB Solutions (Management Consulting/Advisory Services - 150+ markets); 2) SSB Investment Funds (Private/Captive Healthcare Funds); 3) SSB Financial Services/Healthcare Community Development Group-HCDG (New Markets Tax Credits, Opportunity Zone Development, etc.); and 4) SSB Governmental Services (Veteran's Accountable Care Group-VACG).
Following his formal training as an academic cardiologist, Dr. Sokolov has had the opportunity to serve as board director, corporate officer and advisor in multiple healthcare sectors including Health Plans/Large Employers (ERISA), Hospitals/Hospital Systems, Physician Practice Management Organizations/Group Practices, Clinically Integrated Organizations (CIOs/ACOs), Pharmaceutical Companies, Device Companies, Biotechnology Companies, and Private Equity/Venture Entities. He started his career as Vice President for Healthcare and Chief Medical Officer for Southern California Edison Corporation (NYSE: SCE). Dr. Sokolov currently serves or has served in multiple board capacities for Public Companies including Hospira (NYSE: HSP), MedCath (NASDAQ: MDTH), and PhyAmerica (NYSE: ERDR); Private Companies including GlobalMed, Zoonie(SMG), MyHealthDirect, NeuLife Neurological Services (NeuLife), Calviri, AKOS, the Trill Project and SSB wholly owned companies; and Non Profit Organizations including Phoenix Children's Hospital, The Health Futures Council at ASU, The Executive Committee of the Board of Councilors for the USC School of Pharmacy, The Skandalaris Center National Council for Washington University in St. Louis, The National Health Foundation, the American College of Medical Quality, the National Fund for Medical Education, and the National Business Group on Health and the White House Health Project.
Dr. Sokolov received his BA and MD Degrees from the University of Southern California and completed his internal medicine residency at the Mayo Graduate School of Medicine followed by his fellowship in cardiovascular diseases/nuclear cardiology from the University of Texas-Southwestern Medical School.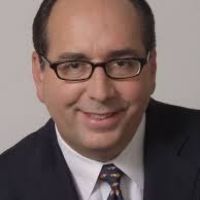 Arlene Strom
Arlene Strom has been with Suncor Energy for 16 years. Since January 2019, Arlene has been in the role of Chief Legal Officer & General Counsel for Suncor. Prior to taking on this role, Arlene led various portfolios including Sustainability, and Indigenous and Government Relations. Arlene is the chair for the Suncor Energy Foundation and also Suncor's Inclusion & Diversity Council.
Arlene chairs the board of the Alberta Lieutenant Governor's Arts Awards Foundation and is a member of the University of Calgary Management Advisory Council for the Haskayne School of Business.
Arlene has a Bachelor of Arts in Business Administration from Trinity Western University, a Master of Arts in Public Policy from University of British Columbia, and an LLB from University of British Columbia.