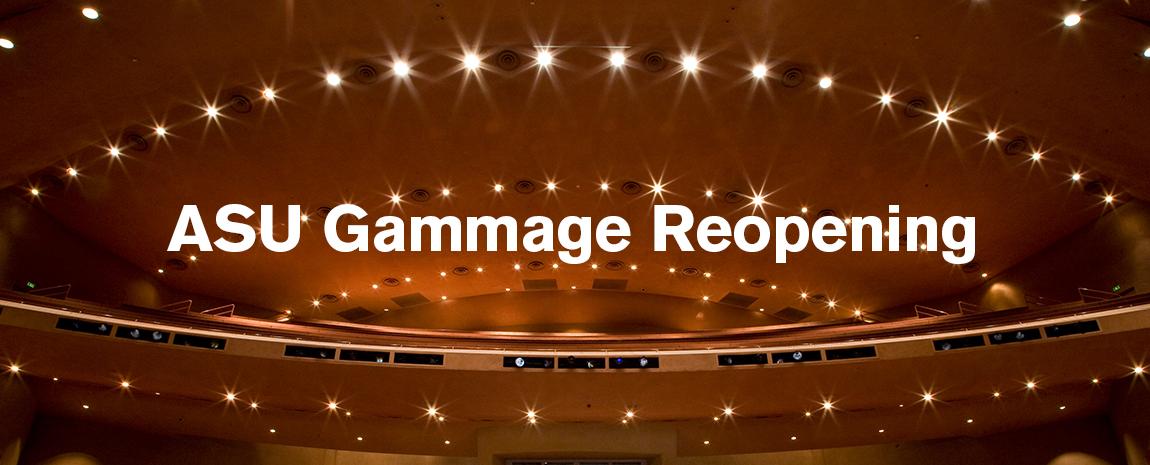 ASU GAMMAGE REOPENING PROTOCOLS
The health and safety of our subscribers, ticket holders, staff, artists and community are our top priorities. We know many have questions about the upcoming season and what the experience of attending the theatre will be like. Please rest assured, all decisions regarding the necessary protocols and policies for the health and safety of our audiences will be guided by medical and public health advice and will comply with the guidelines set by Arizona State University. Below are protocols as of January 21, 2021. These will continue to evolve as we approach the reopening of our theater. We will communicate details about health and safety protocols in the venue as we get closer to the first production of our Broadway season.
Please check back on this page for updates as these will change.
What changes can you expect due to COVID-19 at ASU Gammage?
Any ticket holder who does not comply with any COVID-19 related health protocol may be required to leave the theater, and their ticket will not be refunded.
All patrons must wear a mask while in the building, and are required to provide their own mask. If patrons cannot wear a mask, they cannot enter the building.
Staff will be required to wear masks and will take temperature checks prior to their work shift.
Staff will sanitize ticket scanners prior to performances and periodically through their shifts and will no longer physically handle tickets.
All high touch points will be sanitized and cleaned frequently.
All other touch points are to be disinfected at least once per day.  This also includes the box office area and backstage dressing rooms.
Additional hand-sanitizing stations have been added in the theater's lobbies.
Stage Door will be closed.
 
What can you do to help provide a safe environment when visiting ASU Gammage?
Please stay home if you are feeling ill, if you are living with someone who is displaying symptoms of COVID-19, or who has the virus. If you are unable to make a performance please email us before the performance at boxoffice@asugammage.com, and we will work with you on your options.
Please wash your hands frequently and for 20 seconds or more.
If you have any questions about our reopening protocols please email us at reopening@asugammage.com.
FAQs
Will ASU Gammage be implementing social distancing?
The simple truth is that the very thing that makes going to the theater so thrilling – the shared, communal experience – is the reason it doesn't mix well with the concept of "social distancing" – both for the audience and for the cast, crew, musicians, and all of the venue staff.
ASU Gammage will follow the guidelines set by Arizona State University. We are working closely with local officials, health and safety experts to determine how we can create a safe environment when we are able to reopen our venue.
Will I be required to wear a mask? How will you be enforcing masks?
Yes. Masks are required.
We know masks/face coverings make a difference in the spread of the virus. This is where we stand at this date. Circumstances evolve. We are assessing our reopening plans and protocols daily.
Security and house staff will be reminding those who remove their mask that they will be asked to leave if they do not comply.
What if I don't feel comfortable returning to the theater?
Please reach out to our Box Office and they will work with you on your options.
To reach our Box Office please send an email to: boxoffice@asugammage.com
Where can I find the ASU COVID-19 Guidelines?
These protocols are legal and reasonably safe under the circumstances.