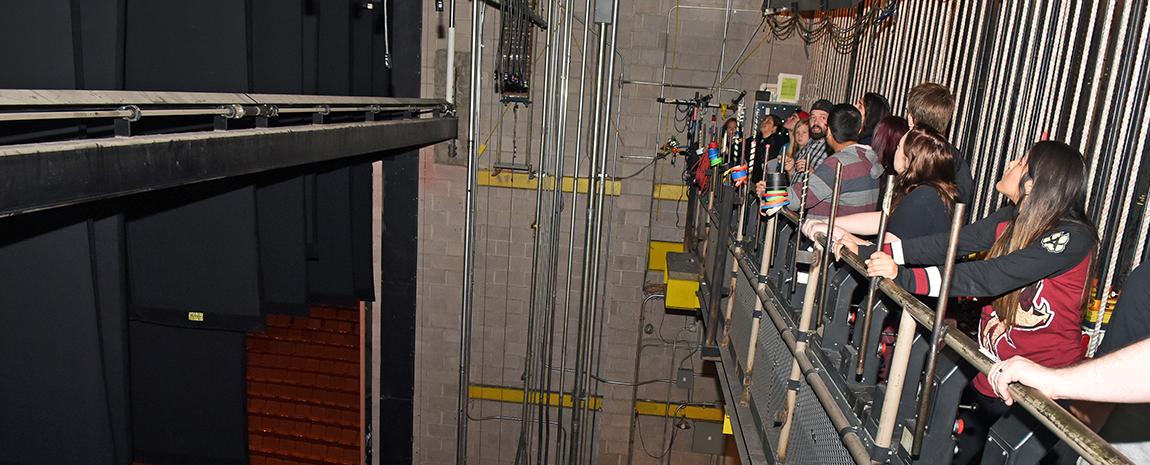 APS Tech Tours

Technical theater students now have a chance to experience what it is like behind the scenes as a professional Production Manager at ASU Gammage. High school students will have the opportunity to meet our tech team, who will then give an all-access tour of the backstage of our historic Frank Lloyd Wright building. During this interactive tour, students will get the chance to see places at ASU Gammage where not many have been!
If you would like to be notified when applications for Tech Tours opens, please sign up for our Education Email list by clicking here.
For more info, please contact cpinfo@asugammage.com.
APS Tech Tours is sponsored by APS.