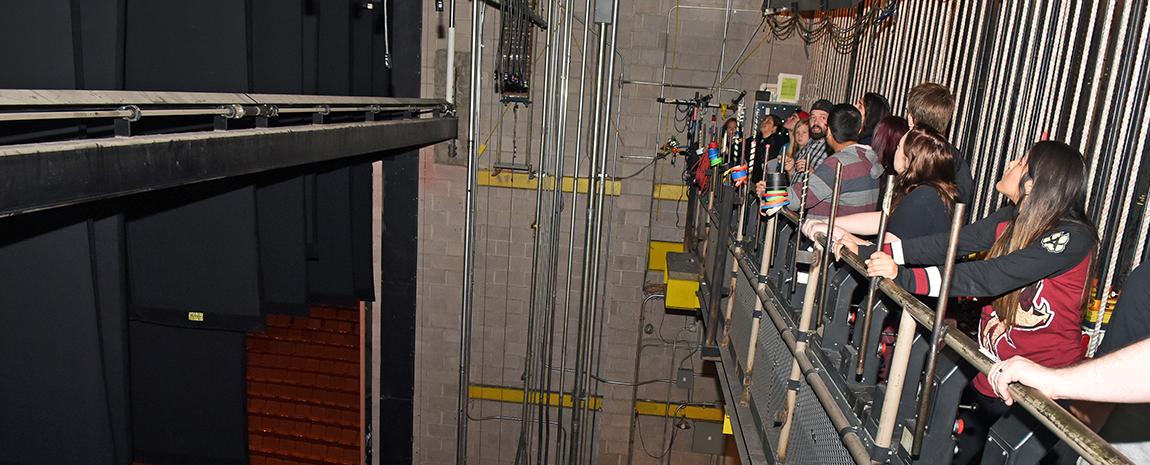 APS Tech Tours
Technical theater students now have a chance to experience what it is like behind the scenes as a professional Production Manager at ASU Gammage. The 60 minute virtual APS Tech Tours include a combination of recorded videos and live Q&A. Students will get the chance to see places at ASU Gammage where not many have been!
For more info, please contact education@asugammage.com.
To learn more about our K-12 educational opportunities, please join our education email list by clicking here.
APS Tech Tours is sponsored by APS.