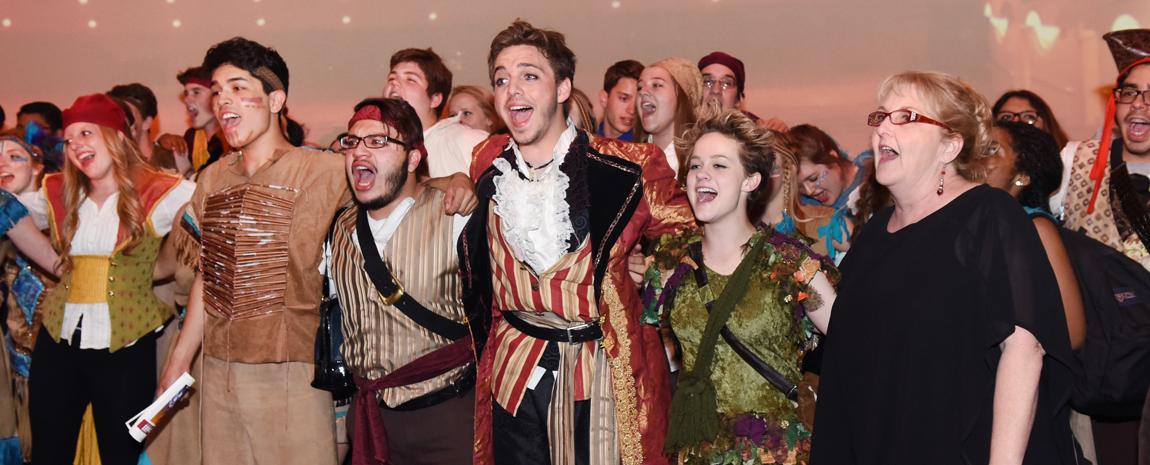 ASU Gammage High School Musical Theatre Awards
Celebrating the achievements of young Valley artists in a world-class performing arts center.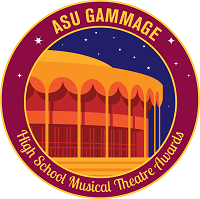 Complete with paparazzi, red carpet, tuxedos and gowns, the ASU Gammage High School Musical Theatre Awards recognizes and celebrates high school students and faculty that produce Musical Theater programs here in the Valley and beyond. Participating students will feel a special exhilaration as they get to experience performing on the ASU Gammage stage.
Awards Ceremony and Show
Saturday, May 26, 2018 | 7:00 pm
Tickets available now!
Registration
In order to participate in the High School Musical Theatre Awards, please fill out the online registration form for your fall or spring musical. You must register at least three weeks in advance of your performance dates and submit your nomination form at least one week in advance. We will send adjudicators to your show to score your show and provide feedback. Those scores will determine the awards at the High School Musical Theatre Awards show. For more detailed info, please download the HSMTA 2017-2018 Handbook.
Final Registration Deadlines
Fall Musicals
Nov 6,2017
Spring Musicals 
Apr 16, 2018
ASU Gammage, in conjunction with The Broadway League, will be sending the winners of Best Lead Female and Best Lead Male to New York City to participate in the national program, The Jimmy Awards, where they will spend an entire week learning from Broadway's best!
Best of luck to all the schools!
Email cpinfo@asugammage.com for more information.
"The Jimmy Awards was one of the hardest things I've ever done- and I had so much fun doing it. We had the wonderful opportunity of working on the NYU campus and work closely with all of the participants and mentors of the program. We worked really hard for a week, learned a show extremely fast, and had a blast while doing it."

- Briana Fleming, ASU Gammage Best Lead Female Award Winner, Marcos de Niza High School


"The High School Musical Theatre Awards was one of the highlights and proudest moments of my high school experience. It is such an amazing feeling and opportunity to receive recognition for our hard work and dedication that went into our musical. It also gives you a little extra push to strive to be your best when you're given the chance to showcase and compete with schools all across Arizona."

– Lauren Anderson, 2015 ASU Gammage HSMTA Scholarship winner.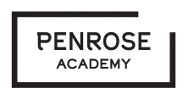 The ASU Gammage High School Musical Theatre Awards is made possible by support from Clearwing Productions and Penrose Academy.
"The arts in any community is a critical component of collaboration and creativity. At Penrose Academy we have always felt small business can play a supporting role, and we have chosen ASU Gammage and the High School Musical Theatre Awards to help contribute. Everyone benefits from the good work being done at ASU Gammage."
– Penrose Academy