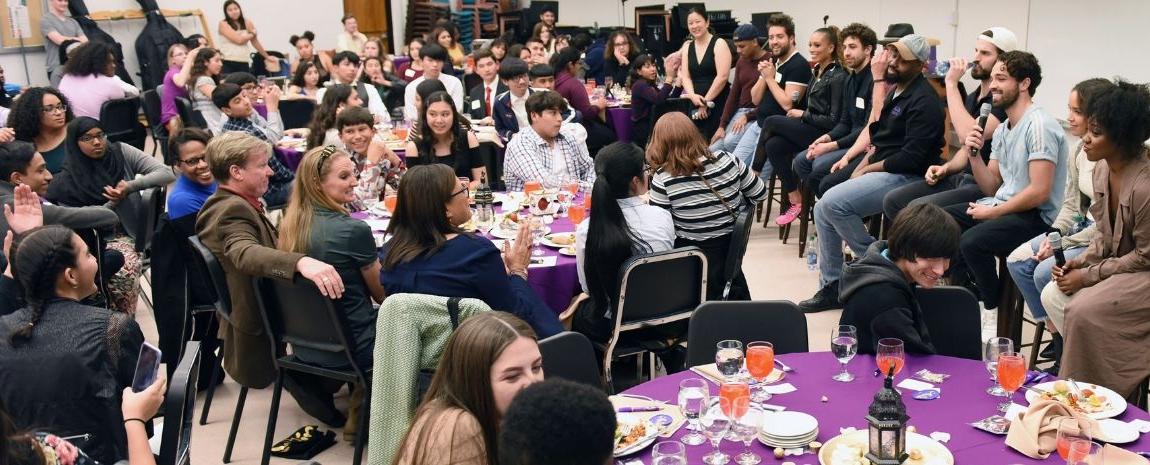 The Molly Blank Fund Kaleidoscope
Each year through Kaleidoscope, ASU Gammage introduces students from Title I schools to musical theater during an engaging intensive curriculum-based program. The ASU Gammage staff works closely with schools to implement an in-depth curriculum that explores the historical and sociological aspects of a Broadway show. The students will also watch a Broadway show, providing them with a unique and memorable theater experience.
If you would like to be notified when applications for Kaleidoscope become available, please sign up for our education email list by clicking here.
For more info, please contact education@asugammage.com.
The Molly Blank Fund Kaleidoscope is also sponsored by Janet and Douglas Baughman.