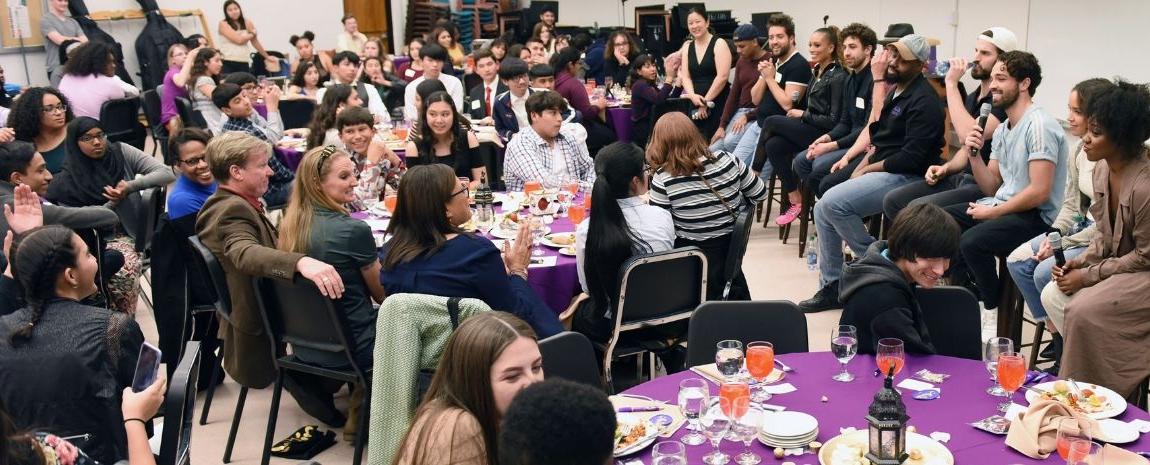 The Molly Blank Fund Kaleidoscope
Each year through Kaleidoscope, ASU Gammage introduces students from Title I high schools to musical theater during an engaging intensive curriculum-based program. The ASU Gammage staff works closely with schools to implement an in-depth curriculum that explores the historical and sociological aspects of a Broadway show. The students will also watch a Broadway show, providing them with a unique and memorable theater experience.
For the 2022-2023 school year, there will be two separate opportunities. There is no cost to participate.
TO KILL A MOCKINGBIRD
Saturday, December 10, 2022
2:00 p.m.
FROZEN
Saturday, March 4, 2023
2:00 p.m.
Schools have been selected for the 2022–2023 school year. Applications for the next school year will open on August 15, 2023.
To find out more about all our K-12 education opportunities, sign up for our education email list by clicking here.
For more info, please contact education@asugammage.com.
The Molly Blank Fund Kaleidoscope is also sponsored by The Baughman Family Endowment.