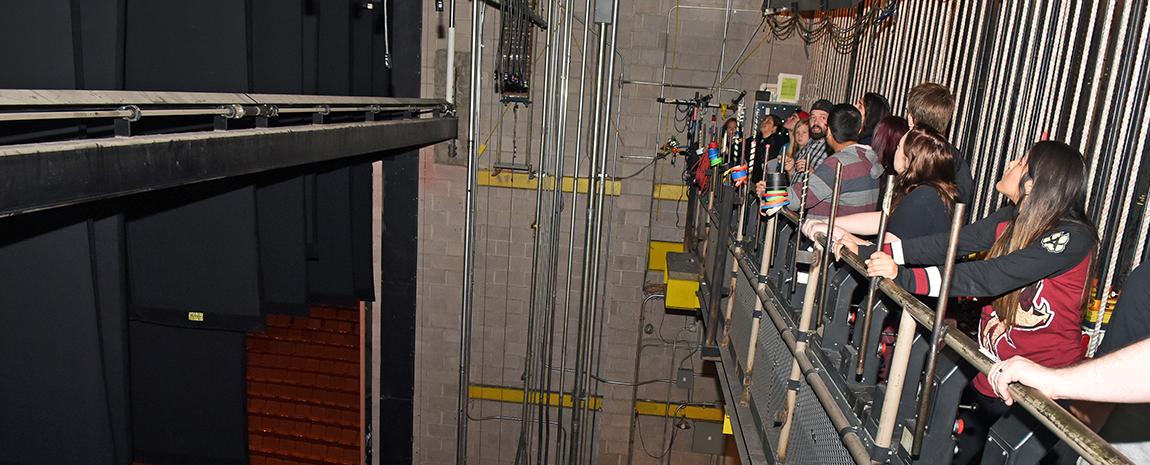 Tech Tours

Technical theater students now have a chance to experience what it is like behind the scenes as a professional Technical Director at ASU Gammage. High school students will have the opportunity to come to ASU Gammage and meet with our Technical Directors, who will then give an all-access tour of the backstage of our historic Frank Lloyd Wright building. On this 90-minute, hands-on tour, students will get a chance to work our spotlights, draw the curtains and go to places at ASU Gammage where not many have been!
Monday, October 7, 2019 | 9 a.m. and 11 a.m.
Wednesday, March 11, 2020 | 9 a.m. and 11 a.m.
2019-2020 Timeline
Applications Open - August 15, 2019                
Applications Close - September 15, 2019 
For more info, please contact cpinfo@asugammage.com.