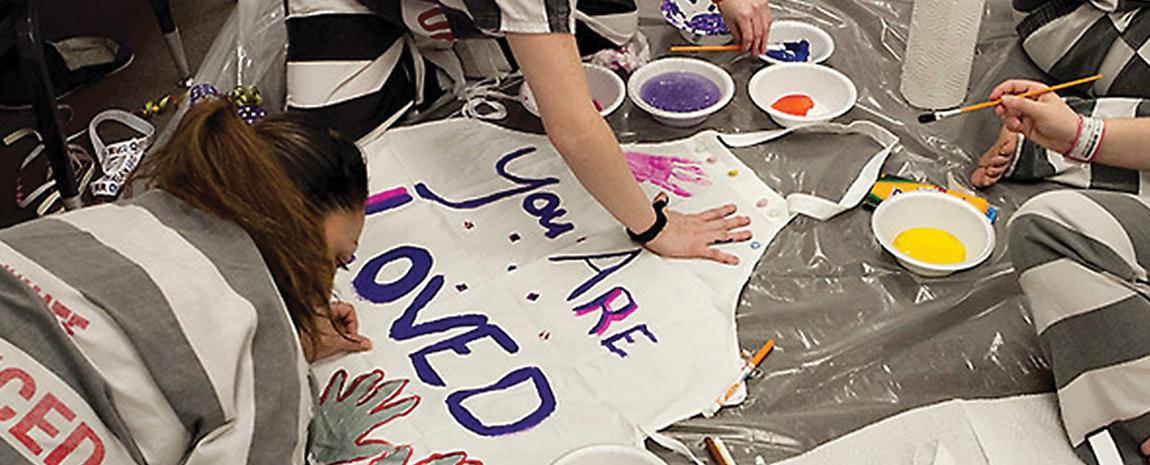 Journey Home
Journey Home is an arts residency program designed to enable incarcerated women to discover a personal sense of constructive identity through performance, visual arts, creative writing and storytelling and culminates with a final performance by the inmates.
Journey Home is implemented by Life Paradigms, Inc., a 501c3 non-profit organization and underwritten by ASU Gammage with support from Jenny Norton and Bob Ramsey.
Journey Home is the only sustainable arts programming in correctional institutions in the State of Arizona and:
• Provides an environment for self-expression
• Builds mutual trust by exploring new ways of communicating
• Provides an opportunity to experience a positive sense of self
The program helped inmates explore what's really important in their lives, eliminate non-essentials and execute a life design that suits our highest purpose.
Colleen Jennings-Roggensack, ASU Gammage executive director, says Journey Home "allows these women to develop creative tools that can help them make positive choices, and encourages them to break the negative patterns that lead to incarceration. We are the only performing arts venue in the country doing work like this within the prison system; it goes back to our mission of connecting communities."
The program originated from dancer/choreographer Pat Graney's national program "Keeping the Faith" prison project. For more than 15 years, ASU Gammage has sustained the event locally through Life Paradigms, Inc. The program has allowed the inmates to develop tools to make positive choices and encourages them to break the negative patterns in their lives.  The program will culminate in a performance open to the public in March. 
For six weeks leading up to the performance, inmates meet weekly for training. The intent is to help them build personal skills and self-esteem, and demonstrate alternative methods to avert destructive behavior through the arts – so that the women, then, begin to see themselves as productive, creative people.
Journey Home is underwritten in part by Jenny Norton and Bob Ramsey.
Additional support provided by California Institute of Contemporary Arts.