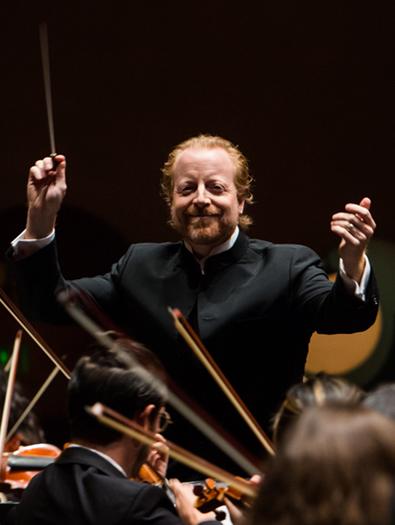 Weber, Liszt and Shostakovich Symphony No. 5
This Event Has Been Canceled
ASU Symphony Orchestra
Jeffery Meyer, Michelle Di Russo and Francisco Hernández Bolaños, Conductors
Aoshuang Li, Piano (2019 ASU Concerto Competition Winner) 

Weber: Overture to Der Freischütz 
Liszt: Piano Concerto No. 1
          Aoshuang Li, Piano
Dmitry Shostakovich: Symphony No.5

Virtuosic romantic works by Weber and Liszt provide the first-half counterpoint to Shostakovich's searing Symphony No. 5, written at the height of the Stalinist purges of the 1930s. Ever since its storied premiere in St. Petersburg in 1937, it continues to be performed and remembered among the most moving and dramatic works of its time. 
Series