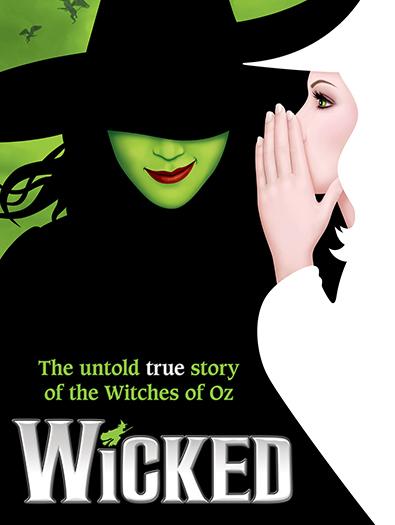 WICKED
Final Week!
Great Seats Still Available!
Click here for the WICKED lottery!
WICKED, the Broadway sensation, looks at what happened in the Land of Oz…but from a different angle.  Long before Dorothy arrives, there is another young woman, born with emerald-green skin-smart, fiery, misunderstood, and possessing an extraordinary talent. When she meets a bubbly blonde who is exceptionally popular, their initial rivalry turns into the unlikeliest of friendships…until the world decides to call one "good," and the other one "wicked." 
From the first electrifying note to the final breathtaking moment, WICKED-the untold true story of the Witches of Oz-transfixes audiences with its wildly inventive story that USA Today cheers is "a complete triumph! An original musical that will make you laugh, cry, and think."
Series

Content Guide
A vivid re-imagining of the classic The Wizard of Oz, Wicked spotlights the untold stories of Oz's most famous (or infamous) characters, namely the Wicked Witch of the West and her unlikely friend, Glinda the Good Witch. Wicked steers clear of bad language and adult or sexual situations. A few creepy encounters with flying monkeys, allusions to offstage violence and the death of a character may be a bit too much for your youngest viewers, but the show has broken ticket selling records by offering fun generally fit for the whole family.