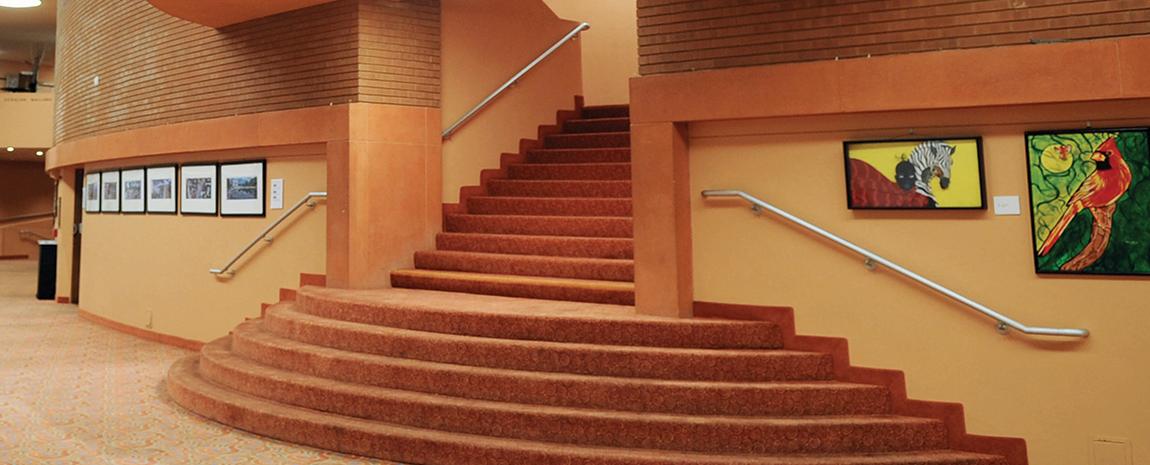 Galleries
The art isn't just on stage - it's in our lobby galleries, too.
Throughout the season, ASU Gammage exhibits visual arts in its three lobby galleries.
Viewing Hours
Public tours temporarily suspended but private tour may be available by appointment by calling 480.965.6912 or 480.965.0458.
Closed weekends and evenings.
Please note: It is advisable to call the day of attendance to ensure viewing hours since they are subject to cancellation without notice due to rehearsals, event set-up, performances, special events and holidays.  
Parking
Visitor parking is available at parking meters around the perimeter of ASU Gammage.  
Entrance
East Lobby Doors – Box Office Location. Please ask for assistance at the Box Office when you arrive.
Current Exhibition
Troy David Johnson's "Going Dark" Series
During the month of December, 10 pieces from Troy David Johnson's "Going Dark" series will be on display at ASU Gammage. Through the power of photography, this series tells a story of theaters across London and the United Kingdom in shutdown. Coronavirus hit the West End, creating a cloud of darkness over its theaters and the people who gave it life. With a BA in Drama and years of wardrobe and performing experience to now scrubbing green paint off his hands as principal dresser to Elphaba for the production of WICKED at the Apollo Victoria, a love for theater runs through Johnson's blood and seeps into his photography.
Come see Johnson's work at ASU Gammage until December 31st.