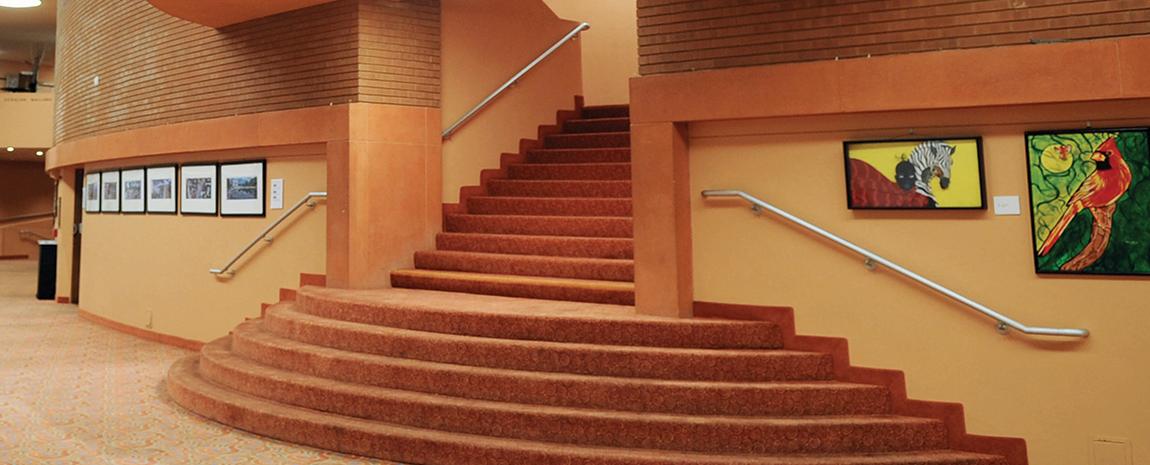 Galleries
The art isn't just on stage - it's in our lobby galleries, too.
Throughout the season, ASU Gammage exhibits visual arts in its three lobby galleries.
Viewing Hours
Public tours are available the 2nd and 4th Mondays of the month by appointment. To reserve your tour please email tours@asugammage.com.
Closed weekends and evenings.
Please note: It is advisable to call the day of attendance to ensure viewing hours since they are subject to cancellation without notice due to rehearsals, event set-up, performances, special events and holidays.  
Parking
Visitor parking is available at parking meters around the perimeter of ASU Gammage.  
Entrance
South Lobby Doors – Box Office Location. Please ask for assistance at the Box Office when you arrive.
Call For Artists!
ASU Gammage is currently accepting proposals from Arizona visual artists for exhibitions of their work during the Fall 2022/Spring 2023 art season.
Work will be considered in any medium that can be displayed by hanging on walls.  
Artists must be prepared to hang their own work and remove it when the exhibition is over.
Proposals from interested artists should include a statement about their work, a resume that includes contact information (address and telephone) and no more than 10 digital images in jpg format, representative of their work proposed for exhibiting at ASU Gammage.  
DEADLINE FOR ALL ENTRIES: Friday, September 2nd, 2022
Questions? Email art@asugammage.com